It's Leap Day, that once-every-four-years event that leads people to say things like "You have a whole extra day, how do you plan to use it?"
Sounds nice, but wouldn't you rather get a little time every day, for the rest of your life, than a random added day every four years (a day that, more than half the time, falls during the work week)?
So while I am writing this on Leap Day, I'm really writing it for us to use every day, to get a bit more time in our day.  The goal is to find minutes and hours; to minimize time lost and become more productive. When you follow the advice below, conveniently spelling out the word "leap," you will gain productivity minute by minute, hour by hour. And when you add that up, you'll get the productivity equivalent of a Leap Day each month, rather than every four years.
Go ahead, take a leap!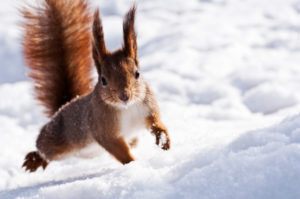 Listen more closely.  We know that being a better listener is a good thing, and yet we don't think about it as a productivity skill.   Being a better listener helps build relationships and trust – which can speed up communication and progress. And there is a more pragmatic and direct reason too –  when we listen more effectively, we get information we need the first time, to save additional conversations, rework and frustration.  How many times do you ask someone something that they have probably already told you?  How many times do you know you "heard" something but don't remember, so you have to ask again (or do research some other way to avoid them knowing you weren't listening)?  Make no mistake, better listening is a productivity activity.
Expect more personally.  Raise the bar on your expectations! Realize that you can be more productive.  You already know what you could do to be more productive – it isn't a knowledge or awareness issue, it is an action issue (see the next point).  When you raise your expectations, you are more willing to try things you already know, and you are more open to learning new techniques, too. Expect that you can achieve more in your day.  When you have a healthy personal expectation you will achieve more of whatever you want to achieve.
Act more frequently.  Too often we wait. We ponder. We plot and we plan. Reflection, thought, and planning are important – to a point.   If you want to be more productive, take more actions.  Yes, some actions won't be perfect. Yes, some might have been improved by waiting, but energy and opportunity come with action.  Take. More. Action. And you will get more results.
Plan more regularly.  You have to act to make progress, and you must plan, too. You've heard the phrase, look before you leap?  (Sorry, I couldn't resist).  Here is the specific balance I recommend:  plan your day every day.  Every time management or productivity system I've ever read or studied, recommends time spent planning your day, week, month, and year. Some people suggest planning in the evening, some suggest first thing in the morning;  an argument can be made for either. I don't care when you think about your day, just think about it – commit ideas to paper (or electronic tool, if you prefer).  Look at your calendar.  Identify the most important (not just urgent) things you need to accomplish. Use your plan as a guide all day as you act.  This guide will make a difference for you.
You may be thinking that I've not given you anything earth-shattering here.
Perhaps that is true, unless you think about it this way . . .
Are you doing all four of these things each day?  (If not, read the E and A tips again)
If so, do they make a difference in your productivity and life? (Great, and a reminder is a good thing.)
If so, could you get a little better at any one of the four?   (Process improvement is powerful – go for it.)
If you know these and aren't doing them, they aren't of much help anyway – so take a leap of faith and give them a try.