It's May of 2012 – the month I will turn fifty years old. Someone asked me if I was going to blog about my birthday (I guess the answer is yes), and then they asked me what lessons I've learned in nearly 50 years on the planet. I've been thinking about that question a bit, and it leads to this post. Will I write about 50 lessons in fifty years?
Probably not.  (I can hear the collective "whew" as you read that!)
I will, however, spend some time here this month mentioning some profound lessons I have learned, lessons that you can apply to make a difference in your work and life.
Let's get on with a lesson!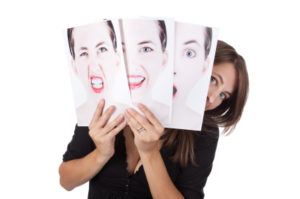 Often I hear leaders (and everyone else) talking about people's behaviors that they don't like, complaining about why those behaviors aren't "good", and that they can't understand the behaviors anyway.
Lesson 1:  Complaining is pretty much a waste of time.
Lesson 2: It is more productive to try to understand the behavior of others, rather than complain about it.
Lesson 3:  Generally speaking, people behave in ways that make sense to them  based on how they see the world.  If their behavior doesn't make sense to you, it is likely because their perspective/world view and beliefs are different from yours.
While  I know that people are just venting when they are complaining, often when they are complaining to me, they are really asking a question – why are they doing it and how can I help them change the behavior?
That is a good question, and the answer begins by understanding Lesson 3 (go ahead and re-read it). Once you understand lesson 3, you hold the key.
If you want to understand a behavior that you don't understand, look at the possible sources of it. Your goal doesn't have to be to come up with the specific reason or perspective that the person has, but rather to identify plausible options. When you do this brainstorming exercise of looking at people's possible reasons, you will develop a new perspective yourself.
With your new perspective, you are less likely to judge others (and from a place of judgement you won't be very successful in helping them change their behavior), and more likely to understand.
With your new perspective, you are better able to ask questions to persuade behavior change, help them see a new perspective (which will lead them to change their behavior "automatically"), or perhaps be more tolerant of the behavior itself.
All of this leads to Lesson 4:  If you want to change the behavior of others, first look below the behavior to better understand the possible sources of the behavior itself.
The next time you are scratching your head or complaining (internally or verbally) about someone's behavior, think about and apply these four lessons.  You will feel better and be more productive too.