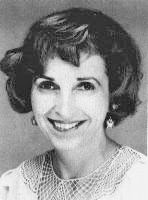 In the last 10 days, I have spent time with three groups, totaling well over 500 people, talking about change – how to understand and lead it.  Change is an important topic for us today, as there is so much of it around us.  What I find in both my study, work, and through observation, is that we have a complex personal relationship with it.  Today's quotation captures one part of this complexity.
It's not so much that we're afraid of change or so in love with the old ways, but it's that place in between that we fear. It's like being between trapezes. It's Linus when his blanket is in the dryer. There's nothing to hold on to.
– Marilyn Ferguson, author and speaker
Questions to Ponder
When am I afraid of change?
When do I embrace change?
How do I feel about that in between place?
How can I better see or understand that in between place?
Action Steps
Spend time thinking about your thoughts and feelings related to a change you are experiencing or expecting.
Look for ways to fill the gap of the in between place.
If you are leading others in a change, give them something to hold on to.
With yourself and others, recognize the feelings are normal, have patience while you look to the future.
My Thoughts
Perhaps we see the change as a positive thing.  Perhaps we know it is coming.  Or maybe whether we like it or not, it is coming; prompted by laws, regulations or new policies.  Regardless of where it is coming from or why it is coming, in order for us to embrace, or at least live the change, we need to better understand it.  And part of that understanding is understanding our discomfort with the unknown.
When you ask the questions I've posed and take the steps I've suggested, you will make the space between the trapeze bars smaller.  And if you are like Linus, and you are waiting for your blanket in the dryer, it will always be easier when you know the length of the drying cycle.
Stop saying you are scared of change – frame your discomfort where it belongs – in the uncertainty.  When you do that and explore that uncertainty, you are taking a proactive approach to change and you will be more successful in dealing with all change – even those you wouldn't have selected yourself.
photo from Wikipedia