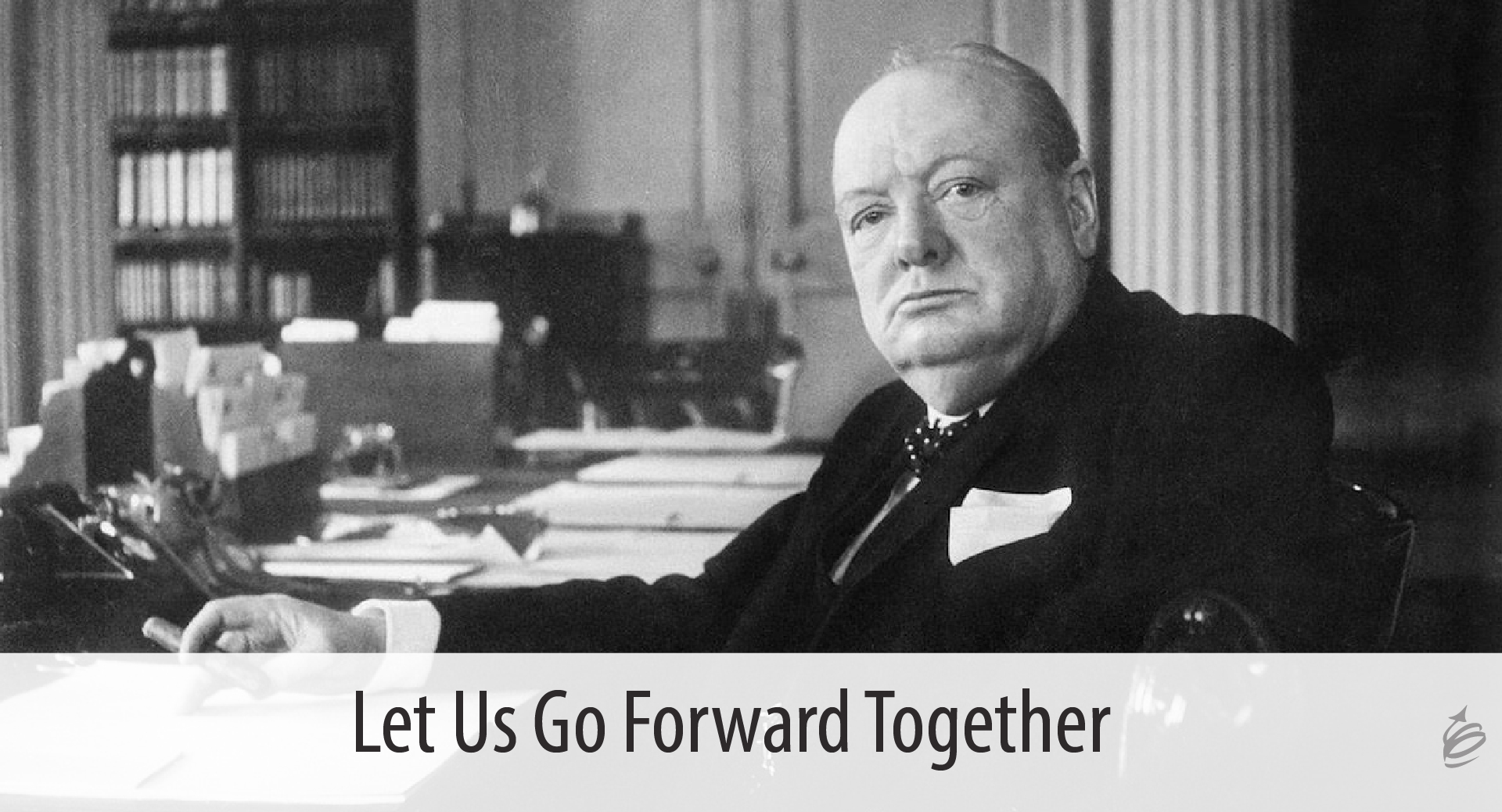 My daughter returned home (early!) from her study abroad in Hungary on Monday. Recently, she was in London and toured Churchill's underground war rooms. While there, she bought me this postcard.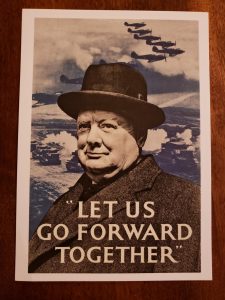 During the crisis of World War 2, Churchill said this to the people of Great Britain.
Let us move forward together.
Today as we all deal with our own crisis, I say it to you:
Let us move forward together.
Like then, there is fear.
Like then, there is uncertainty.
Like then, people are unsure what their future holds.
Like you, I am sure Churchill felt all those things personally and recognized those feelings in others.
Yet he led.
He led with resolve and determination, and through his example, those attitudes and behaviors grew in others.
He created hope by helping people see a long view – a view beyond the crisis.
I know this sounds good, but you might be saying "I'm not Churchill." That's fair, after all, he is seen as one of the greatest crisis leaders of all time. But he can be your model, just like you can be (are already are) a model for your team.
How can we move forward and help our teams do the same, even if perhaps we are fearful, uncertain, and stressed?
By taking positive action.
Churchill urged, and so do I, that we move forward. That implies looking to the future and doing something.
While our thoughts can change our actions, so too can our actions change our thoughts.
Do things today that help you feel confident again.
Do things today that lift your spirits.
Do something productive.
Do things today that make you smile.
What might that look like?
Look at your task list and work on something important, not just the urgent. Something that will matter in six or twelve months, not the things that didn't exist a week ago.
Go for a run, pray for others, or read something inspiring (you could pick Churchill!) – whatever actions lift your spirits.
Turn off the TV news, or even Netflix, and invest some time in personal development.
Call a friend, change the subject away from the crisis and onto memories that will make you both laugh.
I know this all is complicated, unprecedented, and leaves you in uncharted waters.
I know it is hard for you and your team.
I know too, that it will pass. And how you think, act, and lead can help make everything that happens now go better and leave you and your team better for all the challenges, change, and chaos of the present.
…..
Linkedin Learning is trying to help everyone move forward. They have curated a suite of 16 of their online courses related to remote work and are offering them completely free for a limited time. I am honored that two of my courses are included –
Leading at a Distance
Leading Virtual Meetings