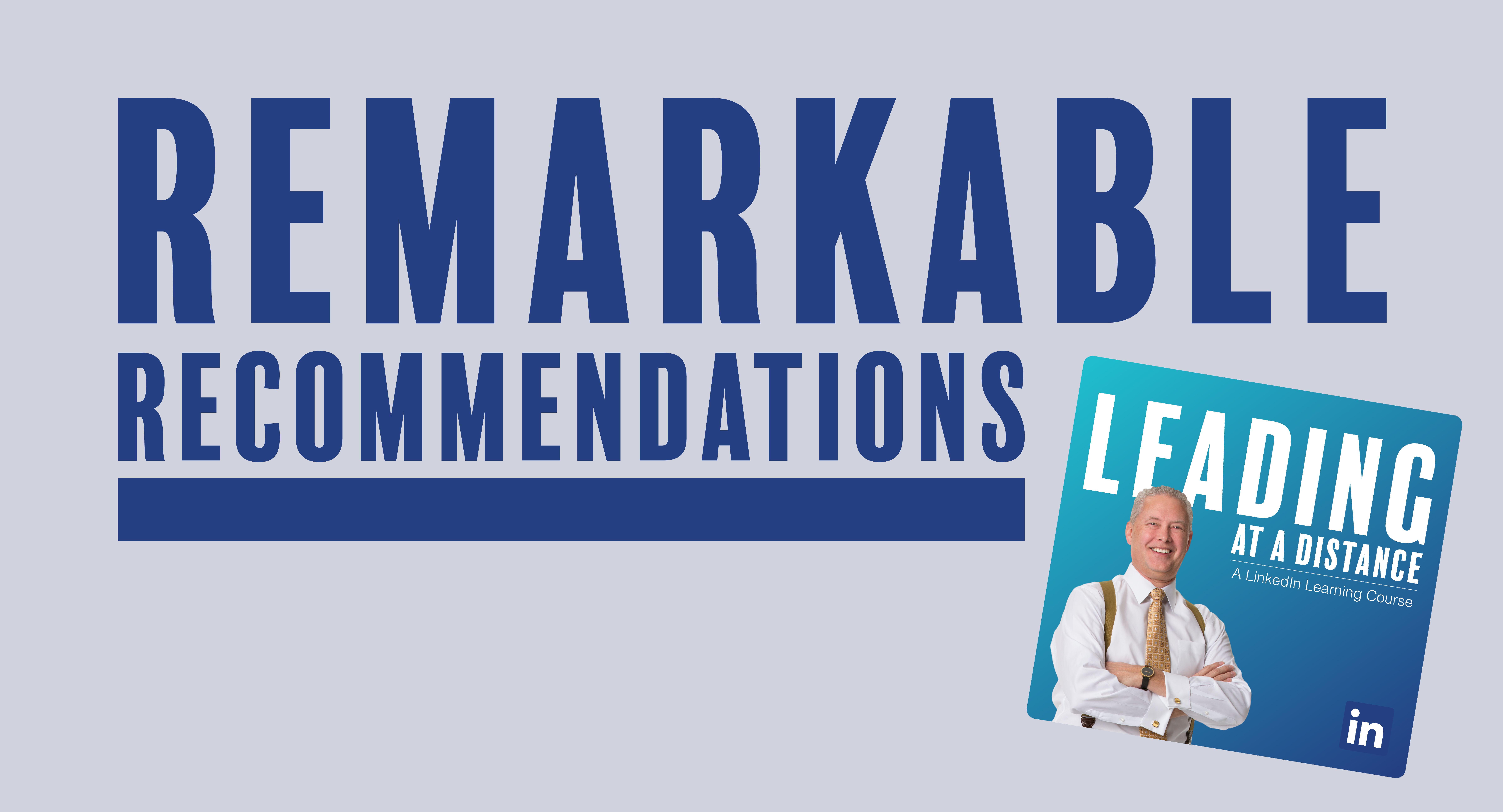 If you have remote team members and a LinkedIn account, this announcement will be of great value to you. I have partnered with the folks at LinkedIn Learning to create a brand-new online course, titled Leading at a Distance. Maybe you didn't know LinkedIn was in the learning business, or maybe you already have access to their courseware. Either way, you can get a sample of this new program.
You may know that I co-wrote a book, titled The Long-Distance Leader. You may also know that I co-founded The Remote Leadership Institute,  where we offer a variety of learning and coaching approaches to help remote leaders be more successful. We have partnered with others to create e-learning in this area as well, but we are excited to announce this new course on LinkedIn Learning's powerful platform.
What's Included
There are 16 short video segments, totaling less than 40 minutes – which means that I have honed our best ideas to include in this package. Here is just a sampling of the modules:
How did we get to remote teams?
The remote leadership model.
What success looks like at a distance.
Providing coaching and feedback.
How remote politics works.
Building trust at a distance.
Communicating effectively.
Leveraging technology as a remote leader.
Getting honest feedback.
I scripted each learning session to provide remote leaders with practical and relevant tools. There is no fluff and no theory – only specific tactics and ideas to help you lead remote team members more confidently and effectively.
Leading remotely is a reality for many who lead (including me), and we are committed to helping leaders be more effective. That is why we are excited to announce this new LinkedIn Learning course and to give you access to it.
Take a look – and then take some action. You, your organization, and your team members will be glad you did.