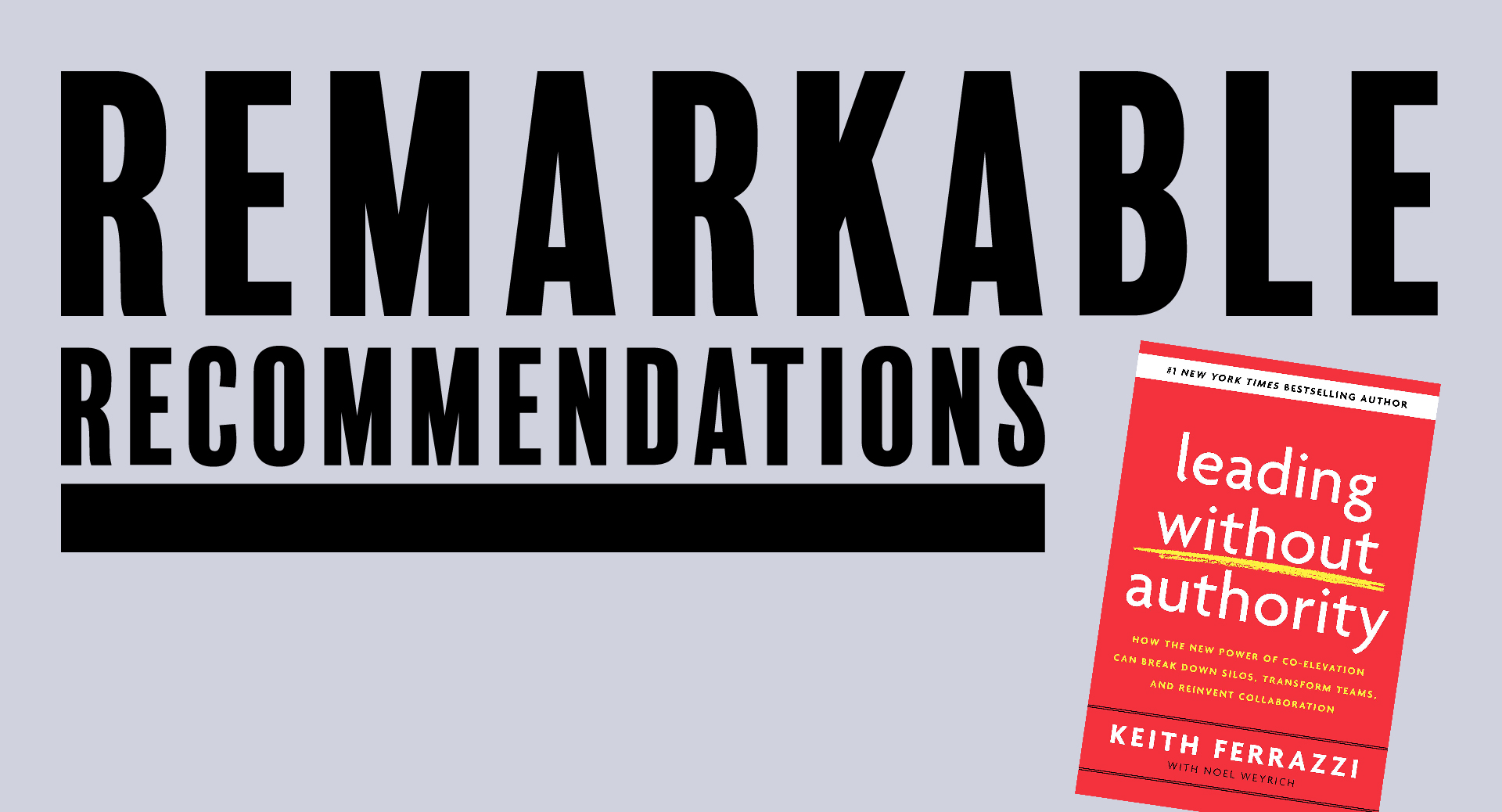 Authority is overrated. Leadership doesn't have to require authority. In fact, Keith Ferrazzi believes leading without authority is the key to unlocking your teams' potential to achieve greater success. This is a call to action for all of us, not just those who currently hold a leadership role.
In his latest book, Leading Without Authority: How the New Power of Co-elevation Can Break Down Silos, Transform Teams and Reinvent Collaboration, Ferrazzi outlines the idea of co-elevation, based on the idea of "going higher together." For this to happen, he suggests that traditional structure and org charts matter less than getting great outcomes.
Eight Work Rules for a New Work World
The book passionately shares this leading without authority perspective, including the "Eight Work Rules for a New Work World:"
Who's on your team?
Accept that it's all on you
Earn permission to lead
Create deeper, richer, more collaborative partnerships
Co-Development
Praise and celebrate
Co-Elevate the tribe
Join the movement
While I highly recommend this book in total, I especially think the discussion of Rule Two – taking responsibility and ownership – is critical to his approach. Rule Four is also a highlight, as Ferrazzi discusses an area of his deep expertise – building relationships and partnerships. Ether of these two chapters alone are worth the read.
This concept applies to organizations looking to adjust their culture given the new realities of work (including remote work, though the book was written pre-COVID-19). It also applies to individuals who are looking for ways (and perhaps even, dare I say, permission?) to lead from where they are.
As you wait for your book to arrive, I encourage you to listen to the conversation Keith and I had on The Remarkable Leadership Podcast. We talk about these ideas and how they can transform your team and results. It is the perfect preview to this important and timely book.