r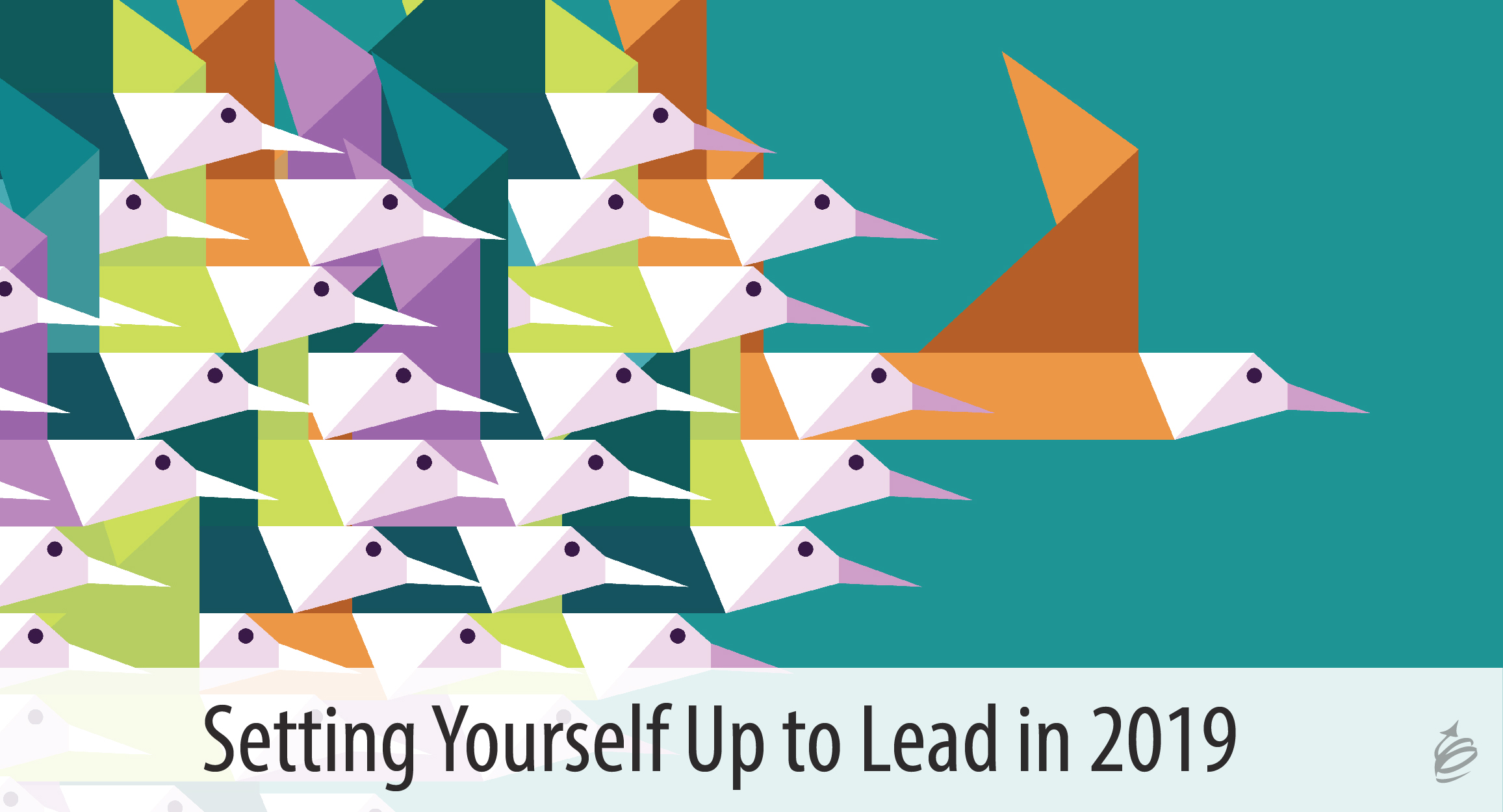 There are predictions and prognostications of all sorts at the start of a new year. If you read enough of these, you will find some that completely contradict each other. I will not share either, rather I make five promises. I promise that when you do these five things, leading in 2019 will be more successful and less stressful, and that you will be more confident and less cautious.
I don't know exactly what 2019 will bring for you, your team and organization, but I am sure of several things:
Employment will be tight – and so leading in 2019 will require you to think about keeping your best people and make the right hires.
World events will impact most every business – and so leaders must be able to keep people focused on what matters.
Change will continue – and so we as leaders must know how to influence change directly and indirectly.
Uncertainty will reign – for a variety of reasons, people will feel uncertainty in the world, and so leading in 2019 means dealing with that uncertainty and helping calm and reassure our team members so they can be most effective.
The Five Promises
Given the four thoughts above, what can you do as a leader in 2019 to address or overcome these things? I have five suggestions, each of which addresses at least one of the items above and will help in many other ways at the same time. I promise that taking these five actions will help you lead far more effectively in 2019 and beyond.
Focus on the Big Picture 
When you learned to drive a car, you were taught to look far down the road. If you look just at the end of your hood, you swerve often – because you are overreacting to what is immediately in front of you. When you look further out, you see the big picture and have a far more comfortable ride while driving with less stress and greater safety. Similarly, as a leader, learn to help people look farther out at the big picture. When you do, people will be better able to deal with uncertainty, the daily news flashes, and even most change situations. Focus on the big picture and help your team do the same.
Focus on Building Trust
When higher trust exists between you and a member of your team, it can positively impact all the situations above. Look at it this way (with you as the follower, rather than the leader):
If you highly trust your leader, are you more or less likely to be looking for a different job?
Are you more or less likely to engage in/buy into a change initiated or communicated by someone you trust?
Are you less stressed by uncertainty if you trust those you are following?
Overall, who do you want to follow, someone you trust more or less?
Your answers confirm my point. Work to build greater trust on your team if you want greater success in 2019 and beyond.
Focus on Accomplishment
There will be many distractions in 2019. When we are distracted and continually diverted by the next issue or crisis, our productivity drops significantly. Part of your job as a leader is to keep people clear on what needs to be done. Focusing on the big picture will help, but so will keeping people focused on what they need to accomplish next. When you help people remember what needs to be accomplished, it helps them move in the right direction like a flashlight on a dark path.
Focus on Your Team
In 2019, your team will need you and each other. Here is why that is especially important this year:
When you remain connected to your team and are more in tune to their needs, you will be able to make the adjustments needed to reduce turnover.
When you are more aware of how external events and other uncertainties are impacting your team's focus and stress levels, you can address those and help them overcome those challenges.
When you are more focused on your team, chances are you will maintain or build trust.
When you are engaged with them rather than being busy doing your own work, you are setting an example they will likely follow.
Focus on Creating Clarity
This year, perhaps the most pervasive need people will have will be for clarity. More than ever, people will be attracted to clear goals, clear expectations, and a clear path forward. Clarity is a very attractive. We all want to know where we are going and have a sense of what the future holds. Clarity cuts through uncertainty and distractions, reduces stress, and raises productivity. The leaders who are clear and create clarity for their teams will succeed in 2019.