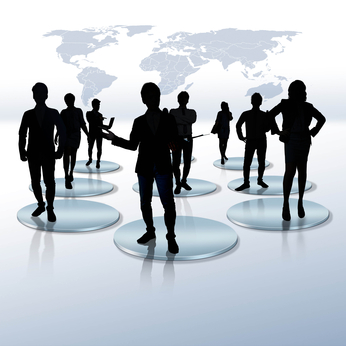 Meetings aren't the favorite part of most people's working days. In fact on the list of most people's complaints about work, meetings are often high on the list. And there is a fast rising complaint that comes from a special type of the meeting – the remote or virtual meeting.
Take all of the challenges we already have with meetings, then use technology to allow people to "meet" at a distance, over the phone or internet, and you have a recipe for additional frustration, more challenges in engaging people and having people listen, and one more way to suck the productivity, passion and energy out of a team.
Enter Wayne Turmel. Wayne is an author, speaker and masterful trainer who has spent the last several years studying and helping people and organizations deal with the challenges of remote and virtual work. And whether you are part of a project team spread across the globe or lead a team of people who live close but tele-commute, he might be your new best friend.
We are collaborating with Wayne to bring his valuable and successful webinar – Leading Effective Virtual Meetings – to you on January 29 at Noon ET.
During this powerful program, you will learn the basics for leading meeting remotely and making them successful. Beyond that you will . . .
Become familiar with the features of your company's web presentation and meeting tools
Understand the challenges and possibilities of online meetings
Learn the best way to prepare both leaders and participants for an effective, collaborative meeting
Discover tools and techniques for increasing participation and interaction
Develop the facilitation skills needed to get great results from your virtual meetings
Perhaps most importantly of all you will have learned these things from a master who will be practicing all the skills you will want to be using yourself.
Sometimes the best way to learn is to experience the results – and in this 90 minute webinar that is exactly what will happen.
If you look at your calendar and see more than one recurring remote meeting that you lead, or know that more remote meetings are in your future, this webinar will be an exceptional investment for you. You will be glad you did, and even more your team will appreciate more productive remote meetings that get things done in less time. Learn more and reserve your seat here.