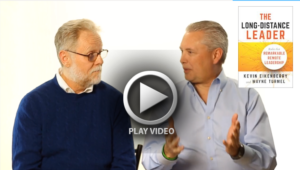 We know that there are more and more leaders who are really remote leaders – leading a team that isn't all located in the same place. Because we know this, we wrote a book to support those remote leaders, The Long-Distance Leader: Rules for Remarkable Remote Leadership. We also know that not everyone is a reader and would still like some of the ideas. That's why we created a free six-part video series to help those leaders too.
This six-part video series consists of one video outlining the ideas from each of the sections in the book.  Two feature me, two feature my co-author Wayne Turmel, and two have both of us together. While we hope that watching these videos will encourage you to want more – and therefore pre-order the book or audio book, they were produced to stand alone providing ideas you can apply immediately.
Think about it this way – if you are leading a remote team or expect that you will at some point, how can you go wrong?  When you register, these videos will come via email stating May 21, with our compliments.