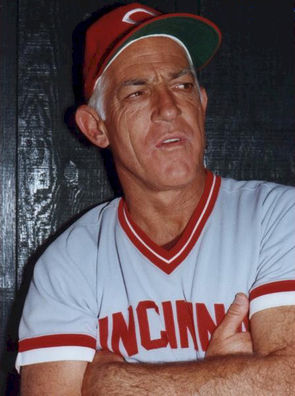 I grew up like many men my age, a big baseball fan.  I lived in Michigan, and my family was originally from Ohio, so I followed the Detroit Tigers and the Cincinnati Reds.  I listened to both on the radio late at night, and watched whenever I could.  At the height of my baseball interest in the early to mid 1970's, both teams were good, but the Reds were awesome – the Big Red Machine won two World Series Championships.
The Big Red Machine had great players, but they also had a fabulous manager.   I always liked George "Sparky" Anderson.  I admired him and was pleased when later in his career he managed the Tigers to a World Series Championship as well.  He was the first manager to win a World Series title in both the National and American Leagues.
Sparky died yesterday at age 76.
Even as a kid, I knew there was something special about Sparky, but in preparing to write this post, I was amazed at the leadership lessons in the words of people who knew him and played for him.  Here are two comments from former players:
"I'd walk through hell in a gasoline suit for Sparky Anderson."  – Pete Rose
(How many of those you lead would say that about you?)
"I remember that day in spring training when he told me 'I'm here to win and I want you to help me," Reds' Hall of Famer Tony Perez told the Cincinnati Enquirer. "Right then, he had everybody. He wasn't saying, 'listen to me, I'll get you there.' He was saying "help me get us there."
(How many leadership lessons are in that statement?  I'll leave it for you to find them.)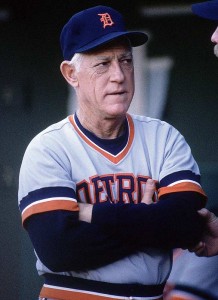 These quotes and a ton more – all instructive for you as a leader – came from an article in The Detroit News.
While there are many lessons in the words of his former players, it is a quote of Sparky's that sparked (sorry) this post:
"People who live in the past generally are afraid to compete in the present. I've got my faults, but living in the past is not one of them. There's no future in it." -Sparky Anderson (1934-2010)
As a leader we must be looking ahead.  Of course we should acknowledge the past and learn lessons from it, but as a leader and as a highly functioning human being we must look, think and move forward.
Where is your thinking and where is your gaze today?
Look ahead, not back.  Look to the desired future state that you trying to create.  As Sparky said, there is no future in looking back.
Maybe that is why he requested no memorial service at his passing.  Even in death he is living his message to all of us as leaders.
Look forward.
Lead forward.