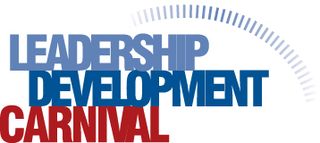 This week, we've been encouraging you to slow down and savor the best posts from our favorite leadership bloggers. As you ease into your weekend, here are some more outstanding posts.
Today we start with Gwyn Teatro who presents "4 Barriers to Communication and What to Do About Them," This post post includes a video to illustrate the point and clear examples about communication missteps that made me laugh loudly.
Guy Harris shares some helpful guidelines for leaders who want to communicate effectively through writing in his post "Three Things to Consider Before You Start Writing," at Recovering Engineer.
"Feedback should make you hungry to achieve more," says Tanveer Naseer in his post "Are You Following These 3 Rules for Giving Effective Feedback."  Read the rest of his post for great insights for end of the year performance reviews.
Organizations and teams that can adapt quickly not only just survive, but also uncover hidden opportunities. If you are a business owner, leader or an improvement manager, this post outlines 6 essential strategies to build a team capabilities that help them remain agile and adaptable. Read "Building an Adaptable Team: 6 Ideas," by Tanmay Vora, posted at QAspire Blog.
What can you do to improve your team's success? Eliminate "Six Obstacles to Teamwork Success" with Sean Glaze at Great Results Team Building.
First time to the Carnival:  Lori Ermi offers some tips about leading millenials in her post "Millenial Madness: Don't Be Caught Holding the Door for Them (as they walk out your doors)!" at The Ermi Group.

Wayne Turmel underscores the importance of managers staying plugged in this post, "The plugged-in manager," posted at The Connected Manager blog. For more on the same topic, listen to Wayne's Cranky Middle Manager Show on the same topic.
Discover "The Secret Sauce of Business Innovation" with John Agno at Coaching Tip blog.
Empower your employees for greater success with Phil Gerbyshak in "3 Ways Small Businesses Can Empower Their Employees."
Leadership and employee engagement are just closely intertwined. Read "Employee engagement and Leadership" by Muralidharan Dhanapalan posted at Musings of a Human Resources head.
Robert Farrington presents a 10 step look at accountability and how it can help troubleshoot when results are not being met in "10 Steps of Accountability" at Entreprenuership Life.
Increasingly managers have to lead geographically dispersed teams using intrinsic rather than extrinsic movitation tools.  Is community management set to be the key management ability of the 21st century? Read more from Adi Gaskel in "Is community management becoming the key management skill?"
Can a hierarchical organization with Manager/Subordinate relationships increase and attract trust? Can individuals be free in a system like this? Are justice, fairness and equity false assumptions within hierarchies? Consider these topics with Michael Cardus in his post "Trust Attracting vs. Trust Repelling Workplaces," at Create-Learning Team Building & Leadership Blog.
Steve Jobs is one of the world's greatest CEO enigmas. What is intriguing is how Jobs broke the so-called leadership rulebook by not inspiring or coaching employees to achieve excellence, but instead flatly insisting that it could and would be done. Negotiation was out. Failure was not an option. Naysayers were turfed. Read more from Jim Taggart in "Steve Jobs' Reality Distortion Field: Leadership or Bullying," posted at Changing Winds.
To multitask or not!? With all the recent talk about how negative multitasking is, here are a few points on the positive side in "The invisible airline carrier and other tales of attention blindness," presented by Robyn McLeod at The Thoughtful Leaders Blog.
Finally, in the 57th post of this carnival, we explore this question: "Do entrepreneurs think differently?" in a discussion of how motivation works in modern companies. Read "Is paying people to work wrong?" by John Milburn at the Chartered Management Institute.
I hope you enjoyed the extended leadership development carnival. Next month will be hosted back at Great Leadership by our friend Dan McCarthy.
Did you miss any of the other installments of this carnival?
You can read Part One here.
You can read Part Two here.
You can read Part Three here.
You can readPart Four here.