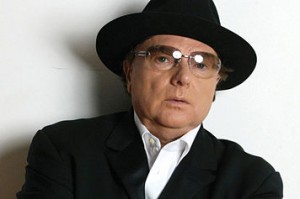 Van Morrison is a legend in the music business as a singer and songwriter.  If you are of a certain age, I'm guessing your are humming "Moondance" simply because I mentioned his name.
I read this Van Morrison quote via DanielKFoisy on Twitter and it really stuck with me:
"Meet them halfway with love, peace, and persuasion, and expect them to rise for the occasion."
– Van Morrison
Read it again. Imagine it was said by a "leadership guru" and not a musician.
"Meet them halfway  . . . and expect them to to rise to the occasion."  This is a powerful idea for us as coaches and leaders.  Having high expectations is important – and adding the idea of "meeting them halfway" deals with the common concern of setting expectations so high that people can't reach them.
And, my shortened version leaves out the part of the idea that is most important.
" . . .with love, peace and persuasion . . .".  I've written about the importance to love to us as leaders before.  As leaders striving for a peaceful workplace has some merit.  Consider the power of peaceful working relationships and the trust that comes with it(though not so peaceful that people can't share opposing ideas or peaceful from the perspective of things never changing).  And persuasion is part of a leader's stock in trade – we must be persuasive on many levels.   And I can think of few things more important to be persuasive about than helping people see the high expectations we have for them.
Perhaps this quick post hasn't captured the flash of insight I had as I read this quotation in my twitter stream.  I hope it has given you pause for thought.  More importantly I hope it challenges you to action.
How high are your expectations for those you lead?
Can you help them reach those expectations through love, peace and persuasion?