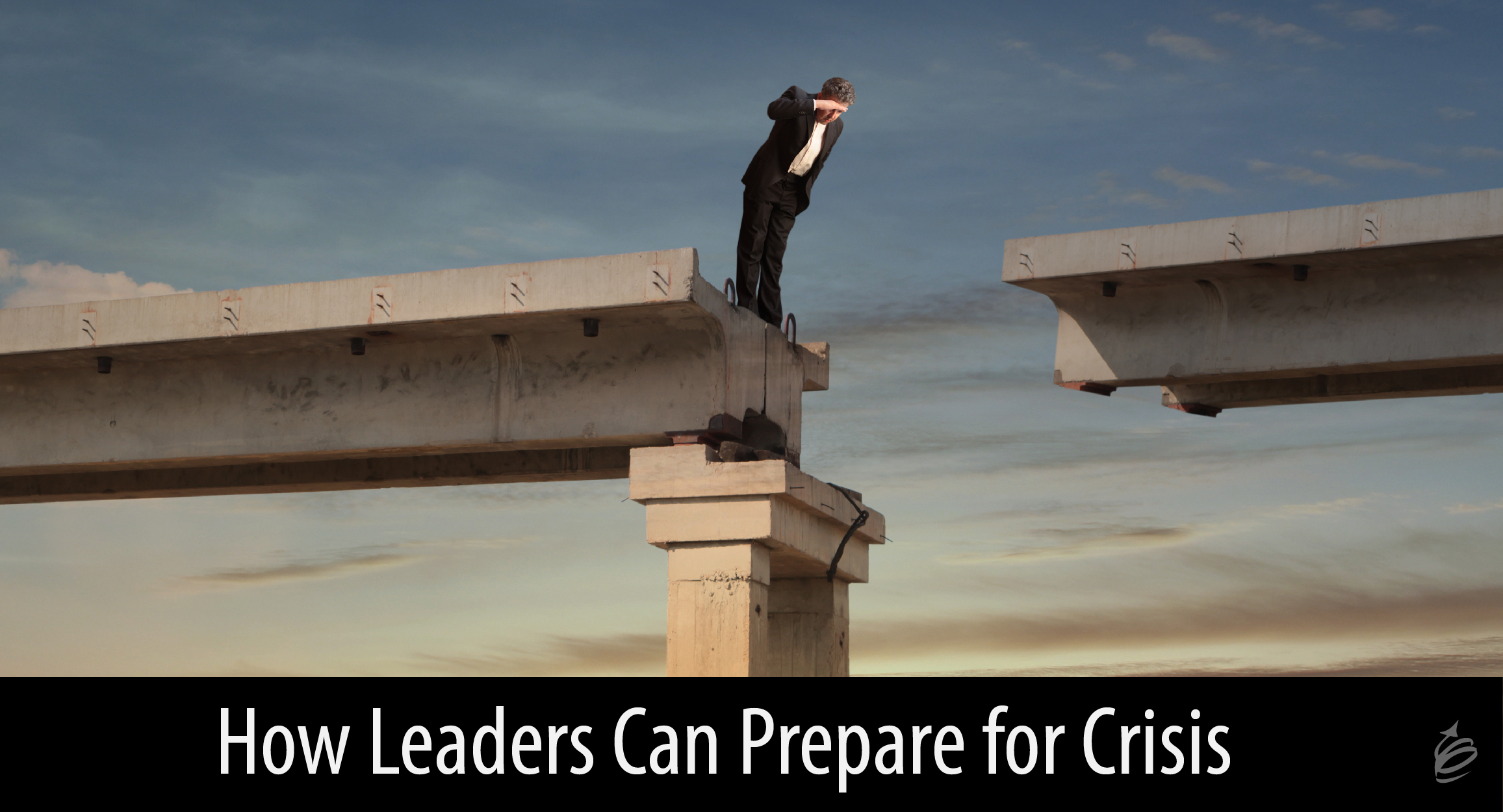 Of all the things that might keep leaders up at night, dealing with a crisis is near the top of the list. Seldom do people feel comfortable with crisis leadership until they have been through at least one crisis successfully. While trial and error can be a fine way to learn many things, crisis leadership feels too stressful and is likely too important to leave to chance. And while we can never know what problems might arise, there are things we can do be prepared, regardless of what it is and when it shows up at your desk.
Know Your Values
Perhaps the most famous success in crisis leadership came after the Tylenol poisoning scare in 1982. Johnson and Johnson executives said that the J&J Credo – their core values – played a huge role in the quality of their decisions and the speed and certainty they had in them. This shows that having a clear values statement or set of values isn't just "nice to have," but can be critical preparation for a crisis. When you know where you stand and what you stand for, decisions (of which there are many during a crisis) are easier to make and can be made with far more confidence.
Talk About Those Values
Having clear values for yourself is valuable, but creating shared values for a team will lead to clearer decisions made more quickly and with greater unanimity across the group. Invest the time needed to talk about your values, what they mean, and how the group will live them. This investment of time and energy will pay dividends during any adverse situation.
Build Team Commitment
Teams committed to each other and the work of the group are more supportive during a crisis. When people feel ownership, see purpose and meaning in the work of the team/organization, they will naturally bond and rally together when times get tough. Building team commitment will help you in many ways, including as preparation for a crisis.
Identify Clear Crisis Roles
In the chaos of a crisis, the more clarity that exists, the better. Make sure people are clear on their roles and responsibilities – both in general and as it relates to potential emergency situations. This will allow people to have greater confidence and will reduce the conflict that may come with uncertain or unclear roles.
Plan Contingencies
While you may not be able to foresee any potential crisis, there are likely some you could anticipate. For those, build a contingency plan. Work with your team to talk about roles and expectations, have procedures and policies, and help understand the big picture considerations (like values) and how they will come into play. By taking these steps, you lower the stress during status quo times and increase the speed of execution once a major problem has erupted.
I wrote this knowing that in some of these areas, I have work to do with my team. Sharing it with you (and having my team read it) helps me be more accountable for the needed improvements. I urge you to join me in thinking about which of these areas are the weak spots for you, and then take action before a crisis arrives.
…
Planning for a crisis isn't likely in the scope of your role as a manager – it requires leadership thought and action. If you are ready to move from being a good manager to a great leader, join me for an upcoming From Manager to Remarkable Leader Learning Experience. You can learn more and register here.