By Mark Miller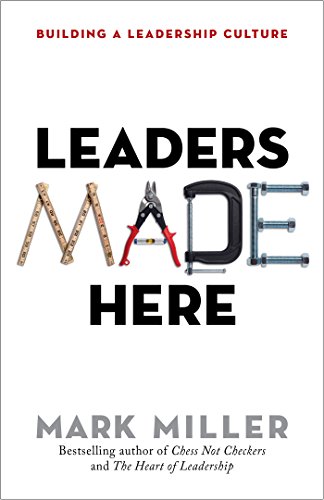 Mark Miller is a smart executive who has written several popular books about leadership. His style is to write about important topics using the fable approach; so his books are stories that make important points and leave lasting impressions.
His earlier books, like most in this genre, focus on topics for an individual leader. This new book is slightly different in an important way.
In Leaders Made Here, Mark helps organizations think about building a culture to support the ongoing and systematic development of leaders. The message is an important one told in an engaging and easy to follow story of Blake, the new CEO at a mid-sized company with big challenges.
This book is written to answer one major question: "How can we build a leadership culture?", and it delivers. If you are an executive or HR professional who thinks about the development your organization's leaders, this slim book is for you. If you are part of a leadership team struggling with building a leadership pipeline in your growing firm, this book will be a useful way to point you in the right direction.
Often in this space, I recommend a book to you, like I have done today. But rarely can I make the offer I am making now.
If you are one of the first 15 people to fill out this simple form, we will send you a copy of this book, at no cost.
We had an incredible response and have already given out the available books. However, if you are thinking about these important questions and would like to talk about how we can help you build the culture of leadership in your organization, drop us a note.