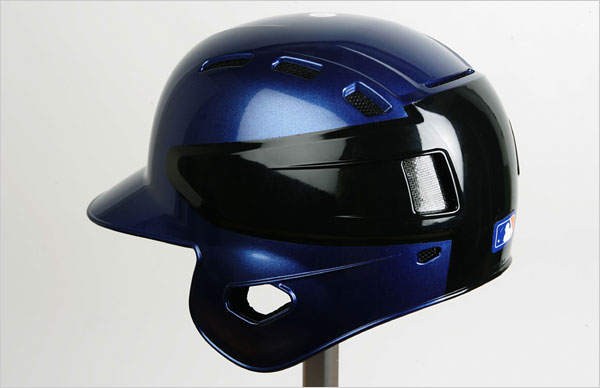 I was reminded this morning in the New York Times (here is a link to the article).
Baseball players will soon have a new batting helmet available to wear. It is called the Rawlings S100.  It can withstand a baseball at a speed of 100 mph without breaking or impacting the safety of the player wearing it.
The current helmets in use, are only good up to about 70 mph.
In case you aren't a baseball fan, almost all pitches are thrown at greater than 70 mph, and some approach 100 mph.
Since baseball players all stand at the plate and face pitches in every game, they all deal with some risk of injury from a ball being pitched at their head.  In fact the article mentions Edgar Gonzalez a second baseman for the San Diego Padres who still isn't playing due to a concussion suffered three weeks ago by a 93 mph pitch.
These are facts.
Given these facts, you would expect that all players would be lining up to wear the new helmet, wouldn't you?
Only if you think that people make decisions based solely on facts.
Here is the reality.
Players don't like the way the new helmets look.  They think they look bulky and "geeky-looking."
Yes, there is some component of people resisting change, so it isn't all about the helmet itself, but even that resistance is largely emotional in nature.
And before you pass this off as about baseball players and think you would immediately make the switch, think again.
This is just the latest reminder (if you look you'd find one in your life everyday) of the profound fact that we don't make decisions based on facts solely – emotions play a huge role.
This lesson must not be lost on us as leaders.  It impacts our leadership communication and our ability to be successful in coaching and mentoring.
As leaders we constantly dealing with change and helping others make decisions.  In both cases communicating the facts via pie chart and PowerPoint won't be enough.
Because great leaders know that emotions will carry the day, even when people don't acknowledge it.
Remember that the next time you watch a baseball game.