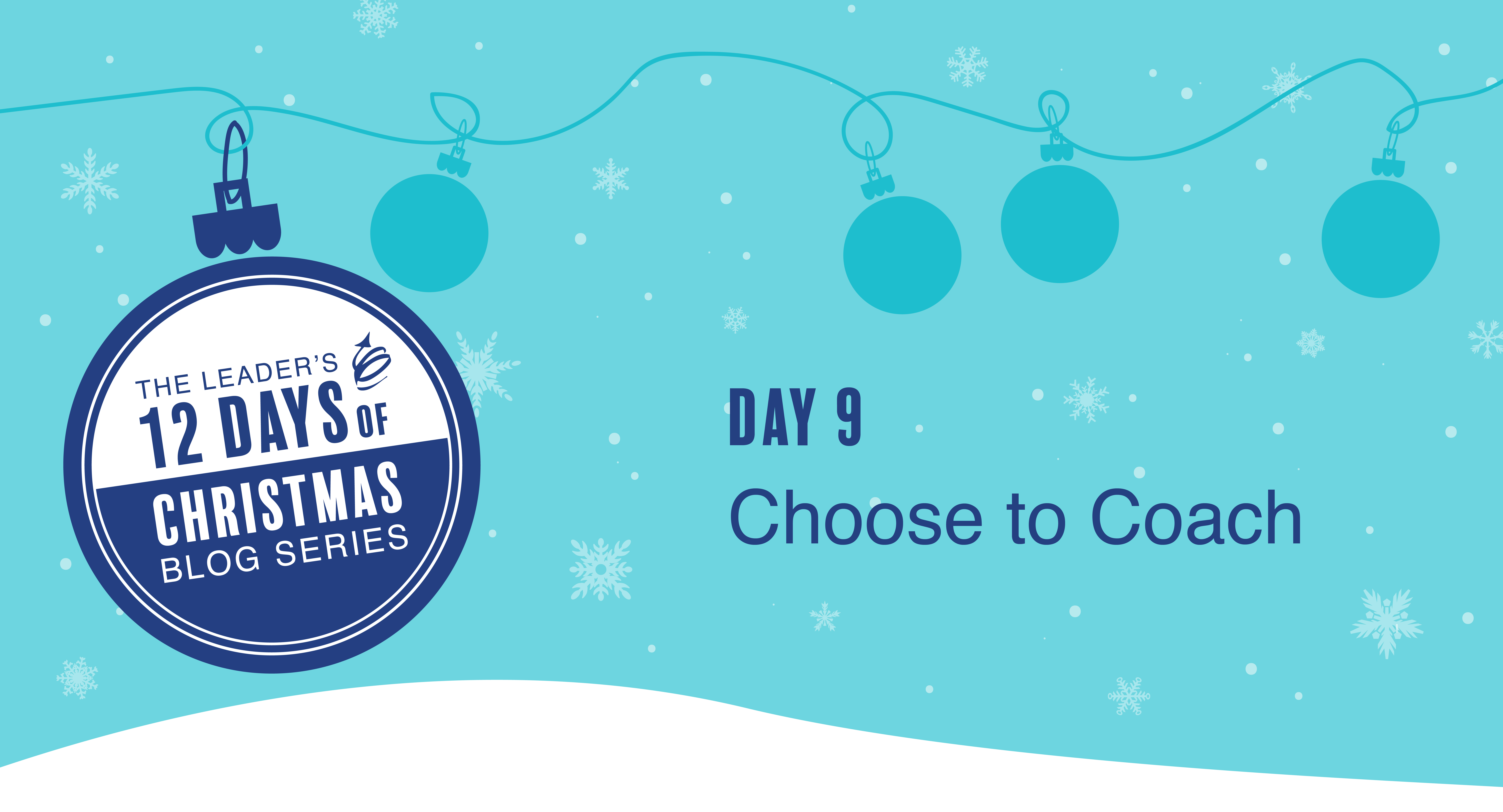 Recently, I offered a shopping list of gifts leaders could give this Christmas season. In that post, I promised to detail each of these gifts as a part of a 12 Days of Christmas series. For Day 9, the shopping list suggests you give the gift of coaching.
Coaching is a Gift?
You might be thinking it is a task for you and not necessarily something others want from you.  If you solely define coaching as "fixing a performance problem" then you might think people would prefer coal in their stocking to you walking into their office to coach them.
But that perspective limits what coaching is, and how you would do it.
The truth is your people want to do a good job.  And if you:
let them know what is expected
help them see why that is valuable
help them build a plan to get there
provide guidance as they implement that plan
support their progress
you are helping them do better work.
And that is coaching.
Your coaching can help people who aren't yet up to the performance standard get there (and 90% of people want that). Coaching can help someone who is meeting their goals get even better (and 90% of people want that). And coaching allows people know where they stand (which everyone wants to know).
Coaching is a gift that you can give each day.
I urge you to give this gift willingly, humbly and often.
Who will you coach today?

Coaching is one of the foundational skills of a Remarkable Leader – yet it takes more than skills to be a great coach.  That's why we've created an ongoing leadership development experience that explores more than just skillset, but also mindset and habitset. If you are interested in being a better coach and leader, I urge you to learn more about The Remarkable Way.