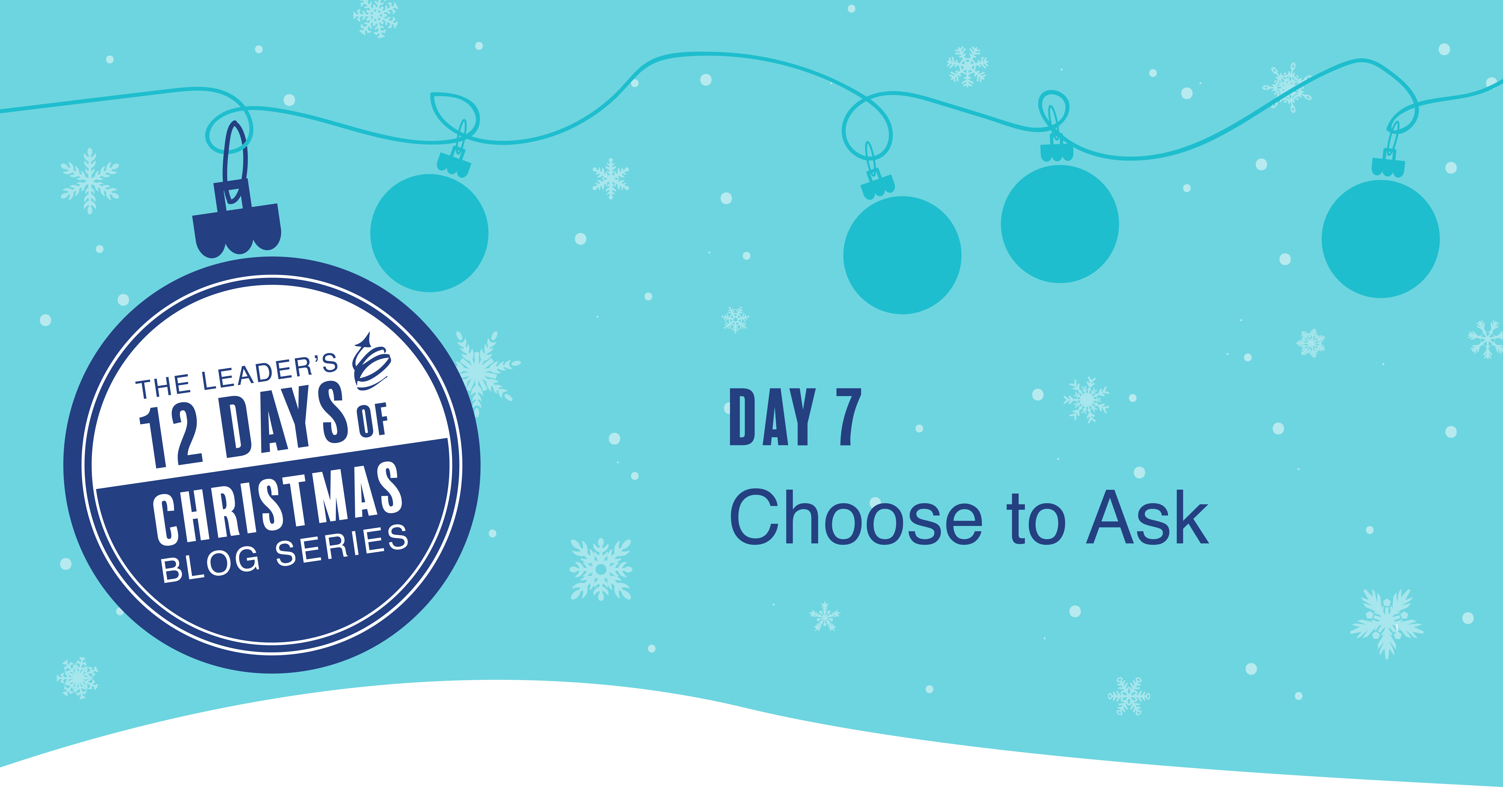 Last Monday, I offered a shopping list of gifts leaders could give this Christmas season. In that post, I promised to detail each of these gifts as a part of a 12 Days of Christmas series. For Day 7, the shopping list suggests you ask more questions.
How can questions be a gift?
Let's put ourselves in the position of the question receiver for a minute.  First, questions aren't automatically a gift.  Chances are you have been asked a question that felt more like a weapon than a wrapped box with your name on it. But a question asked to understand or explore your opinion, especially when coming from a person of authority and power?  That is a gift.
And as a leader you sit in a place of power and authority compared to those on your team.  I'm not saying people see you as their king or dictator (benevolent or not), but as the boss there is a power imbalance.  This imbalance makes your earnest questions meant to understand their perspective a gift – something they might not expect or have received in the past.
The best leaders are curious. The best leaders know their team members have knowledge and perspective they don't have.  The best leaders know their team members are smart and have something to contribute.
The best leaders ask lots of questions and ask them in a way that acknowledges and values their team members.
Ask more questions to better inform yourself. Ask more questions to gain the perspective and ideas of your team members.  And when you do, know that everyone is winning – both the asker and the receiver.
Choose to ask more frequently – it is a gift that is welcomed and in style all year long.
What questions have you asked today?

A curious leader is a learning leader; and if that is you, we've created an ongoing leadership development experience that explores more than just skillset, but also mindset and habitset. If this post resonated with you, I urge you to learn more about The Remarkable Way here.