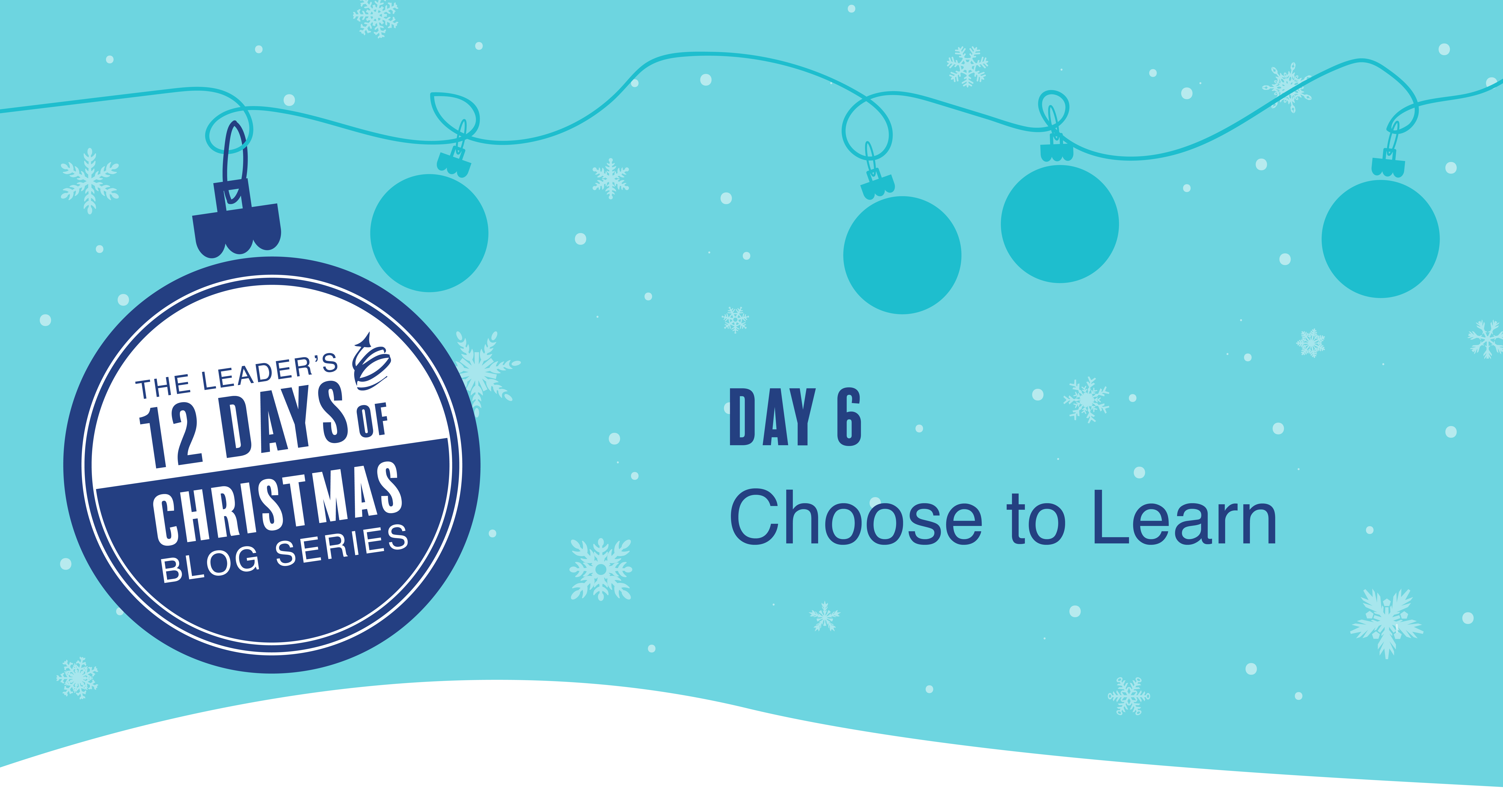 Last Monday, I offered a shopping list of gifts leaders could give this Christmas season. In that post, I promised to detail each of these gifts as a part of a 12 Days of Christmas series. For Day 6, the shopping list suggests you be a learner.
One of the most powerful differences between humans and other forms of life is our ability to consciously and intentionally learn.  While all humans do this, some (including you, I hope) do it far more frequently and consistently than others. This relates to two ideas I have written about and share frequently with groups:
As we become a better leader, we become a better human being and the best leaders are learners. 
Hopefully you see the connection between these two ideas.  While those ideas point to the personal benefits of learning, today I am suggesting that learning is a gift to others. How is your learning a gift to your team?
It sets an example. Your team members are watching you, looking for clues for their success in their job and perhaps their life in general. When they see you as someone who is earnestly learning and applying that learning to your own growth, they will see a picture of what success in their job (and hopefully beyond) looks like.
It sets performance expectations. Remember than people watch our actions more than our words. When they see you being curious and asking questions, when they see you reading, when they notice that when you attend a workshop you return with an action plan that you implement, they see examples what you expect of yourself and of them.
What Is the Common Denominator?
The gifts in this series so far involve you saying or sharing something with others.  This is a gift that starts with your example.  The example you set each day as you lead will influence your team.  The question is whether your example will be a gift to them, or not.
Being a learner is a behavior and a habit that carries 3-D results – the organization wins, your team wins, and you win too, in multiple ways.  Give the gift of learning to your team – and you will benefit too.
What are you going to learn in the coming week/month/year?

If you are a learner who is a leader, someone who is passionate about their work and wants to get better, we've created an ongoing leadership development experience that explores more than just skillset, but also mindset and habitset. If this post resonated with you, I urge you to learn more about The Remarkable Way here.