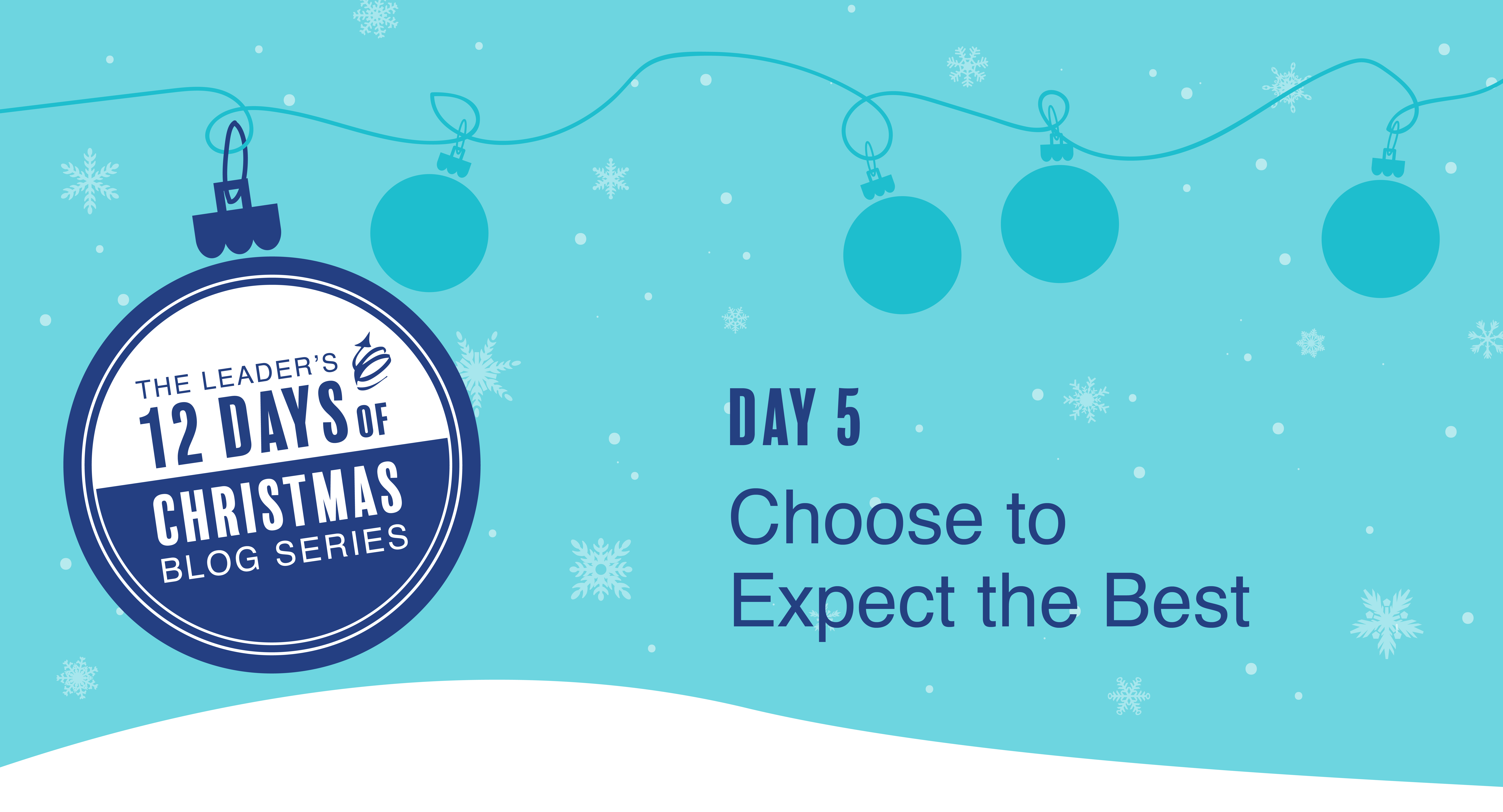 Last Monday, I offered a shopping list of gifts leaders could give this Christmas season. In that post, I promised to detail each of these gifts as a part of a 12 Days of Christmas series. For Day 5, the shopping list suggests you expect the best.
Today's gift is closely connected to Gifts 3 (See the Possibilities) and 4 (Share Your Belief)
Here is What I Mean
Watch any televised sporting event where the coach is interviewed before the game or at halftime and you will see a leader with a positive expectancy.  They believe that if the team plays well – to their potential – they can win. Listen to any player or coach after a hard-fought win, or especially an "upset" and you will hear more positive expectancy.  The team knew they could win – they expected to win.
While this seems obvious, and even the most causal fan would be shocked to hear "We know we won't win tonight, we are just trying to get through the game without embarrassing ourselves."  Yet leader of working teams basically say this sort of thing all the time. For example:
"We know that goal is unattainable."
"You don't really expect we will get there do you?"
"What do you expect with a team like this?"
A leader with that expectancy won't be very successful and isn't someone you want to follow.
We all want a leader who believes in our success. Someone who, while knowing the hill is steep, starts climbing expecting to climb over it.
Having a positive expectancy comes easier to some people than others, yet it is a mindset that anyone can obtain, and a habit anyone can build.
Be a leader who expects the best, and more often than not, you will come close to or surpass that expectation.
As you look forward, what results do you expect?

We've created an ongoing leadership development experience that explores more than just skillset, but also mindset and habitset. If this post resonated with you, I urge you to learn more about The Remarkable Way here. <- https://KevinEikenberry.com/way