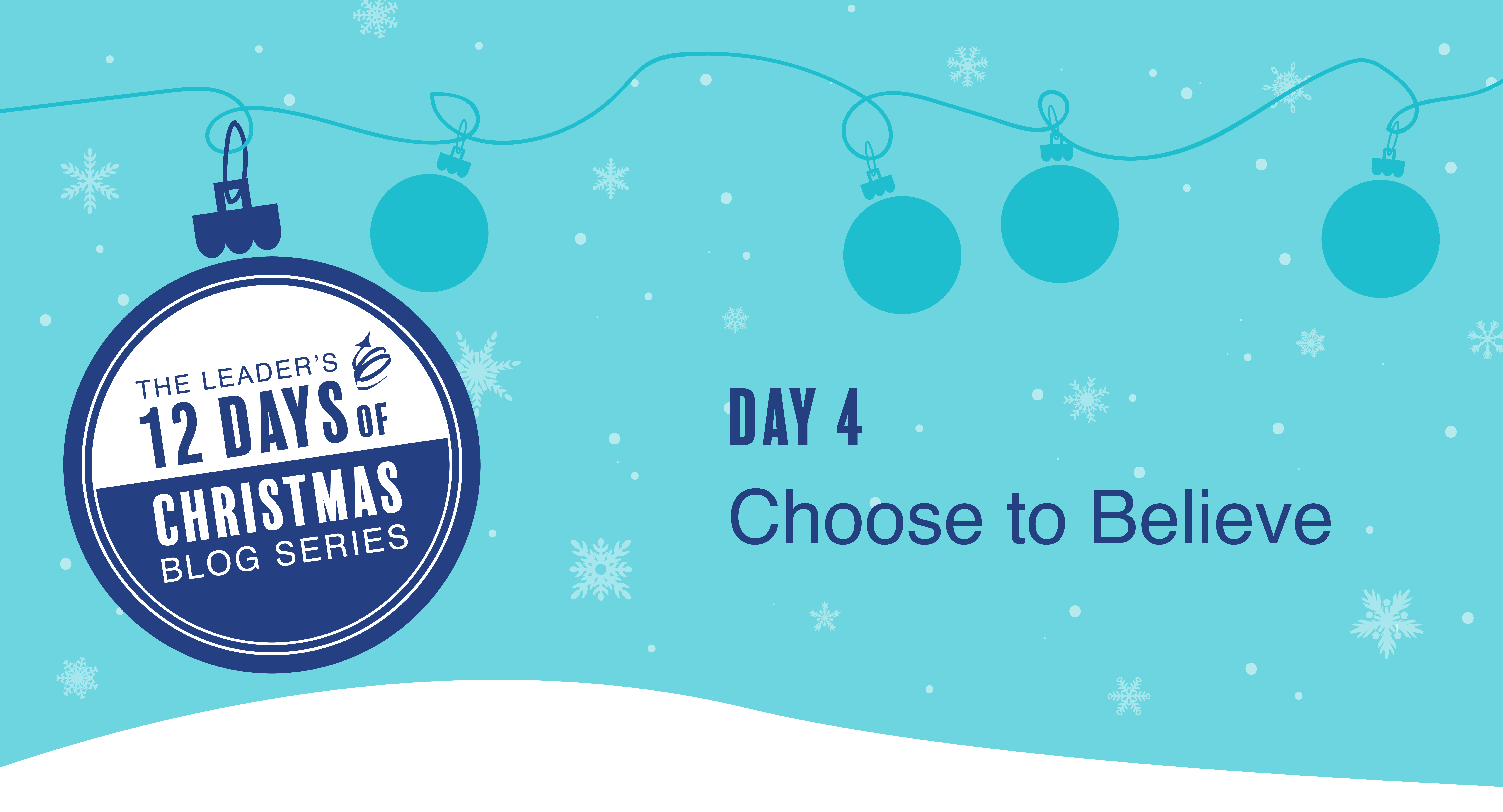 On Monday, I offered a shopping list of gifts leaders could give this Christmas season. In that post, I promised to detail each of these gifts as a part of a 12 Days of Christmas series. For Day 4, the shopping list suggests you share your belief.
What beliefs should you share?
Think about the people you trust most in your life, who most influence you, and whom you want to be around. These are likely the same people who you know care about you and whom you would willingly follow.
What these people in your life have in common is not a title or a position. Chances are, all the people you thought of are people that you know believe in you – in your character, in your intention, and in your choices.
Perhaps the biggest and most lasting gift you could give to your team is your belief in them.
Stated differently, your belief in others is required in order for you to lead at the highest levels.
You don't have to see people as perfect or ignore their flaws. Sharing your belief requires that you notice things about them that you appreciate, and you recognize their potential to be something tomorrow that they aren't today. Once you have that awareness and appreciation, you can share that gift.
Whether the list of people you thought about at the start of this article was long or short, you would love to know more people believed in you, right? So would your team.
This year, of all the leadership gifts you give, give your belief in others.
Do your team members know how much you believe in them?
…..

Believing in others isn't a skill, but rather a choice, a mindset and a habitset. We've created an ongoing leadership development experience that explores more than just skillset, but also mindset and habitset. If this post resonated with you, I urge you to learn more about The Remarkable Way here.