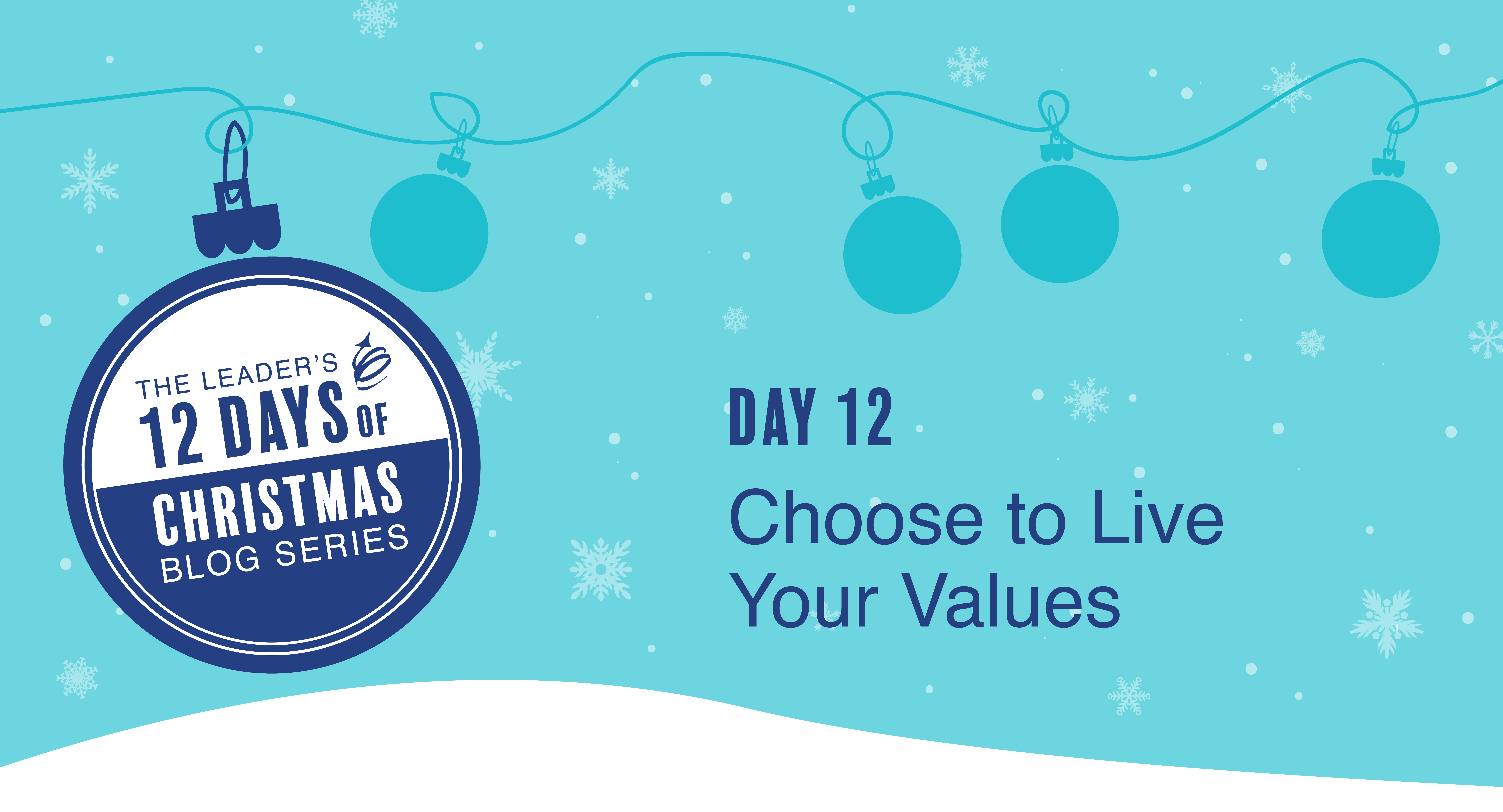 Twelve days ago, I offered a shopping list of gifts leaders could give this Christmas season. In that post, I promised to detail each of these gifts as a part of a 12 Days of Christmas series. For the final day that shopping list suggests that you choose to live your values.
On the first day of this series I suggested the gift of choosing your values, and I talked about the value of that gift.
But choosing our values only takes us so far.  In fact, you could argue that there are no stated values, only those that you live.  So while it is a gift to give to your team to choose and share your values with them verbally, what they want more (and will value more) is you living them.
Why Living Your Values Matters
When people know what to expect from their leader, they will be less stressed and more productive.  Have you ever gone to work on pins and needles, wondering what your boss was going to do or say?  Was that a good day?  A productive day?
Living your values is powerful.  When you combine clearly stated values with actions that align with what you have stated you become a person more worthy of being followed, and you have given the gift of clarity to your team.
Choose to live your values.  Chances are if you do, you will be giving several other gifts on this list too. And while you are giving these gifts, you will receive great personal and professional benefit in the giving too.
This is a case of it being at least as blessed to give as to receive.
How will you live your values today?

The leader has many choices to make – and many of the choices we make are subconscious and can have a huge impact on our results.  That's why we've created an ongoing leadership development experience that explores more than just skillset, but also mindset and habitset. If you are interested in being a better leader and are willing to invest in yourself to get there, I urge you to learn more about The Remarkable Way.