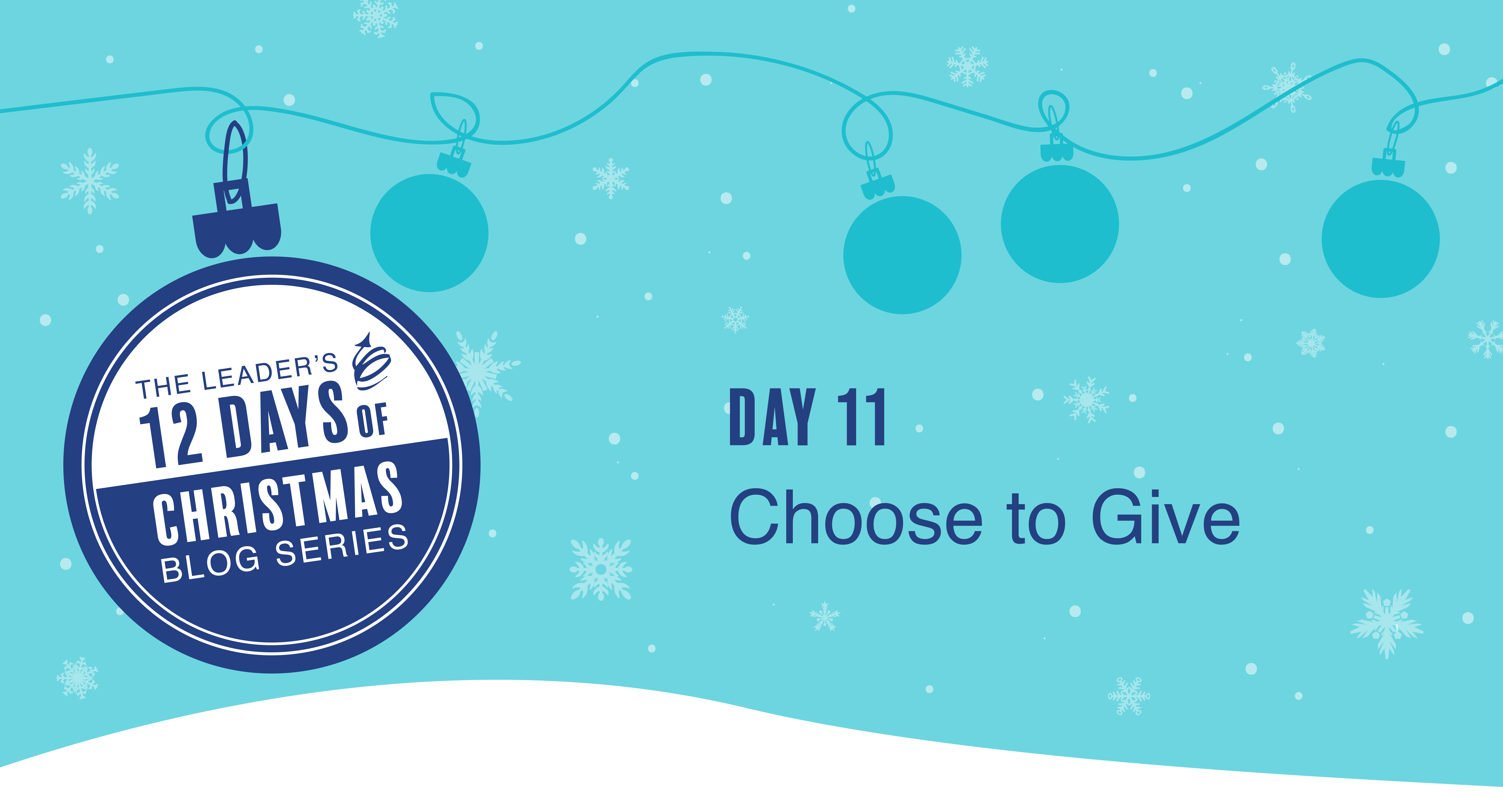 Recently, I offered a shopping list of gifts leaders could give this Christmas season. In that post, I promised to detail each of these gifts as a part of a 12 Days of Christmas series. For Day 10, the shopping list suggests you should give.
Wow Kevin, could you be any less specific that to put the word "give" on a shopping list?
Perhaps not.  Let me be more specific: the gift I am suggesting today is giving of yourself.
What Giving Of Yourself Looks Like
It means paying more attention to others – seeing what they need as humans and as their leader.
It means putting time in your calendar to meet with, talk with, and listen to your team members.
It means being more observant.
It means sharing your struggles and your victories.
It means being honest and real; because your team wants and deserves a real leader, not a facade or a mirage.
Giving of yourself means being less focused on yourself and more focused on others.
If you have been following this series of posts, you may notice that several of the other gifts are connected to this idea, including: expecting the best, listening, asking, and choosing to believe.
Questions to Ponder
Doing what I am suggesting today doesn't require new skills.  It might require you to think and act differently, but you know how to do this.  Let me close with some questions for you to think about.  Your answers to these questions will determine if and how you share the gift of yourself with others.
What if you put more of your focus on others/your team members?
How would that change your workplace, your team, your results (and perhaps yourself)?
How will you give the gift of yourself to others today?

The leader has many choices to make – and many of the choices we make are subconscious and can have a huge impact on our results.  That's why we've created an ongoing leadership development experience that explores more than just skillset, but also mindset and habitset. If you are interested in being a better leader and are willing to invest in yourself to get there, I urge you to learn more about The Remarkable Way.