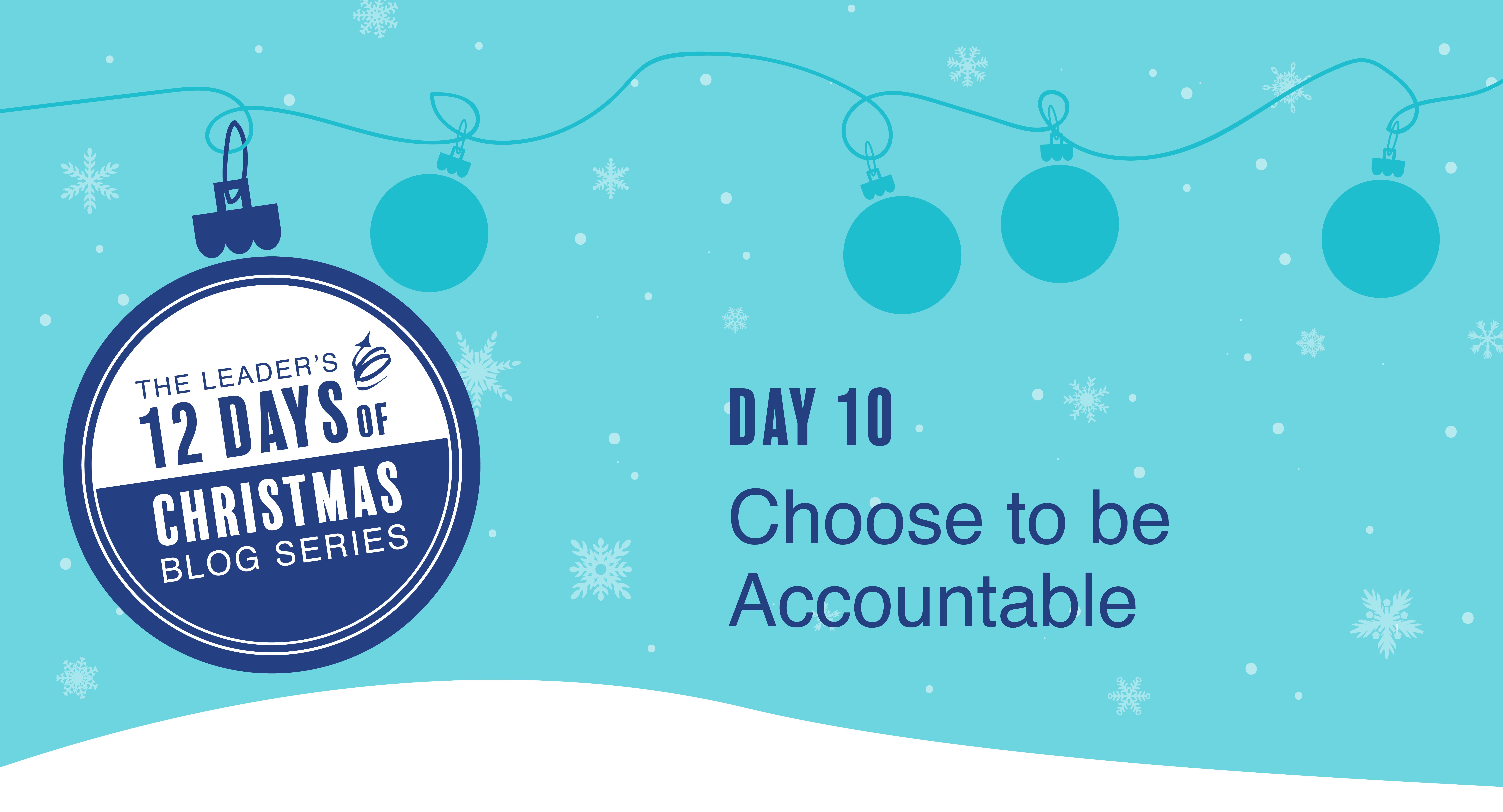 Recently, I offered a shopping list of gifts leaders could give this Christmas season. In that post, I promised to detail each of these gifts as a part of a 12 Days of Christmas series. For Day 10, the shopping list suggests you be accountable.
Today I am specifically suggesting that you choose to be accountable.
So many leaders lament to me about wishing their teams were more accountable. I try to listen to them in this lament, but it is always hard to shake two thoughts:
What does accountability look like to you?
Are you being as accountable as you want them to be?
If you can't describe the behaviors clearly, it is unlikely you will have everyone doing it.  And clearly it is easier to look at others than to look in the mirror.
But when we look in the mirror we may find that we aren't giving people a good example, or a clear picture of what accountability looks like.
When we are being accountable we feel a sense of ownership.  And even though not everyone wants to take ownership, lots of people do want to have a true sense of ownership of their work and results. When we give people the gift of accountability; both a clear picture of and good example of it, we give them something valuable.
The gift of being accountable is worth giving and receiving.
How accountable have you been today?

The willingness and ability to be accountable is critical to being a remarkable leader. Yet it really isn't skills that are required, is it?  That's why we've created an ongoing leadership development experience that explores more than just skillset, but also mindset and habitset. If you are interested in being a better leader and are willing to invest in yourself to get there, I urge you to learn more about The Remarkable Way.