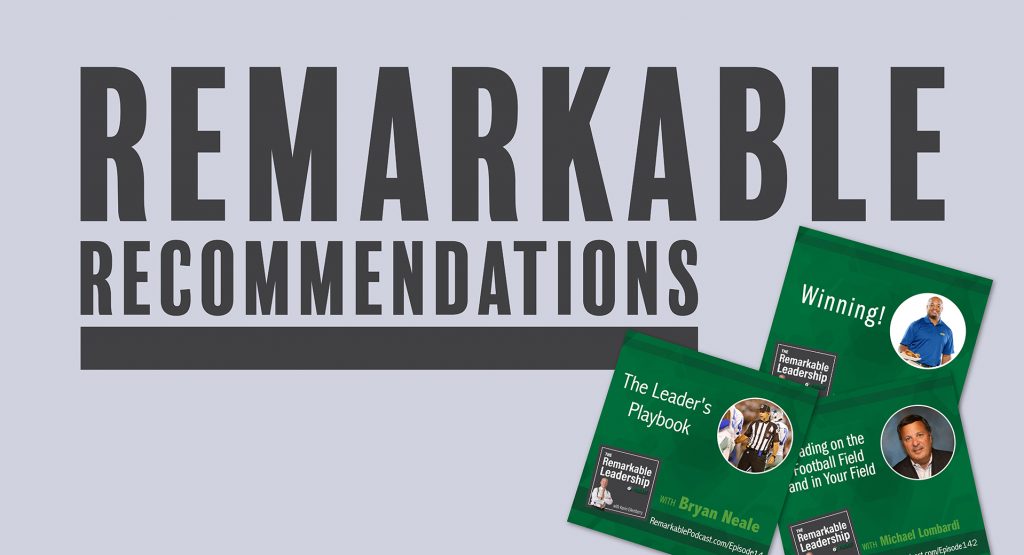 Are you ready or some football? Lots of people can't wait for the kickoff of the 100th season of NFL football. While I will watch some games, I'm not here to tout my team or flaunt my fantasy lineup (no, I don't play). I'm here to give you access to three conversations I had with three NFL professionals, all in different roles. And all these conversations focused on your development as a leader. Call it leadership development for NFL fans.
Listen to all three, or pick based on the person or their role. Whatever you choose, this is the perfect way to get excited about football and offer some leadership development for NFL fans.
Michael is a popular sports analyst, author of Gridiron Genius: A Master Class in Winning Championships and Building Dynasties in the NFL, and has worked with one future and two current Hall of Fame coaches in a variety of roles, including being the VP and General Manager of the Cleveland Browns for two years. He has three Super Bowl rings, vast experience, and a unique perspective into leadership. Our conversation is one I wish could have lasted much longer.
Gary wears a Super Bowl ring earned as the middle linebacker of the Indianapolis Colts. He is also a successful restaurateur and founder of The Impact Foundation. Originally an undrafted free agent, Gary made it to the pinnacle of the NFL. He offered thoughts about coaching and consistency, and the practical lessons from his inspirational story.
Bryan Neale is a sales coach and consultant, cohost of a long-running podcast <- https://advancedsellingpodcast.com/ and an NFL official. Yep, he is one of the guys in the striped shirts that keeps NFL games running smoothly. In our conversation, we connect officiating to leadership and influence lessons. Listen in to get a taste of what it is like being an NFL official.
While the background and subtext for each of these conversations is NFL football, the lessons contained in these conversations apply to all of us as leaders – as each of these guests have lives and experiences far beyond the field.
There are more than 180 conversations I've had with leadership experts and expert leaders on The Remarkable Leadership Podcast. These three with a football slant are just a sampling. I've also talked with a leadership coach who was a former NFL Cheerleader. Football fan or not, I would be honored if you would add The Remarkable Leadership Podcast to the list of podcasts you subscribe to.