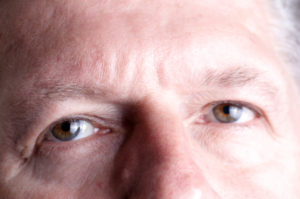 This title is part of a quotation I read from Sir Laurence Olivier, the talented actor.
Here is the full quotation, for context.
"I take a simple view of life: keep your eyes open and get on with it."
I know that Sir Laurence was a great actor, but based on that view of life, he could have been a great leader as well.
As a leader today think about those two pieces of advice.
Keep your eyes open. 
Notice.  Observe. Pay attention.  And less direct, but related metaphorically; keep your ears open.  Listen.  hear. 
As leaders we must observe.  When we observe we learn what is going on.  We notice things that otherwise might be missed.  We see opportunities.  We notice a follower who is hurting, stressed or excited. . .
Get on with it.
Get going.  Take action.  Decide.  Move on.  Make the change.
As leaders we must act.  We must do something.  We can move forward by sitting still.  We can't reach our goals or vision by doing nothing. . .
Those are your charges today. Observe and get going.
They are leadership activities that will make a difference for you and those you lead.
Make sure to incorporate both into your work today.