It is one of those milestone birthdays.
50 years.
When my Dad turned fifty he said "I can't decide if I am going to start counting backwards next year, or just adjust my birthdays to the Celsius scale."  I was 30 when he said it, and it made me laugh.
It still makes me laugh.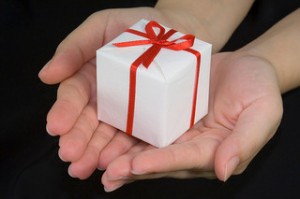 Since I will be celebrating my first fifty years on the planet later this week (May 26), my team thought it would be a good idea to let you celebrate with me (and I agreed – I love a good celebration).
Here's how you can celebrate.
A year ago we created five 2 audio CD sets of content on 5 important leadership competency areas, including:
Building Remarkable Teams
Conquering Leadership Communication
Influencing with Impact
Leaders as Coaches
Goal Achievement Pack
These five products have become our most popular audio products and they retail for $99 each.
To celebrate my birthday, we are offering them at just $50 each (coincidentally at an almost 50% discount) – at whatever quantity you choose.
This sale runs until midnight ET May 31, so don't delay.
I've been blessed in my life to find the work that I was placed on earth to do.   I am blessed to have you as a Customer and reader.  Without you, I wouldn't have the opportunity to do what I do each day.
Please accept this Birthday sale as a small way for me to say thanks to you.