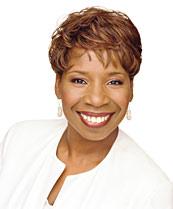 Self-esteem gets talked about a lot in schools.  We wonder and concern ourselves with it in our children.  Yet it isn't like a drivers license – you don't automatically qualify for it at a certain age.  And in my experience and observation, this is a bigger limiting factor to our (and others') success than most people realize.
That's why I love today's short quotation.
"We cannot outperform our level of self-esteem."
–Iyanla Vanzant, television personality, author
Questions to Ponder
What does this idea say to me?
How do I think my level of self-esteem is?
Can I reach my goals with my current level of self-esteem?
Action Steps
Regardless of your current level of self-esteem, decide to raise it.  Here are four suggestions:
Dedicate yourself to your decision.
make an inventory of your strengths.
Make a listing of your past successes or wins.
Compare those lists to your goals, looking for proof of ability and ways to leverage your strengths in pursuit of your goals.
My Thoughts
While we can certainly think about how our self-esteem impacts our behavior, and hopefully the questions and action steps above help you in that regard, I want to explore how this idea connects to your communication with others.  Start here:
Assume people's self-esteem isn't as high as it could be.
I don't suggest this assumption because I am a cynic or don't believe in people's potential. In fact, the opposite is true.  If you realize that people's self-esteem and confidence isn't as high as it could be – yet you see potential, you will communicate differently with them.
You will be more patient, more encouraging and make fewer assumptions.
Those decisions aren't demeaning or judgmental; they are affirming and supportive.
Of course while you are being more patient, affirming, and supportive of others, why not do it for yourself too?  Doing so will lift self-esteem and raise the level of what is possible.