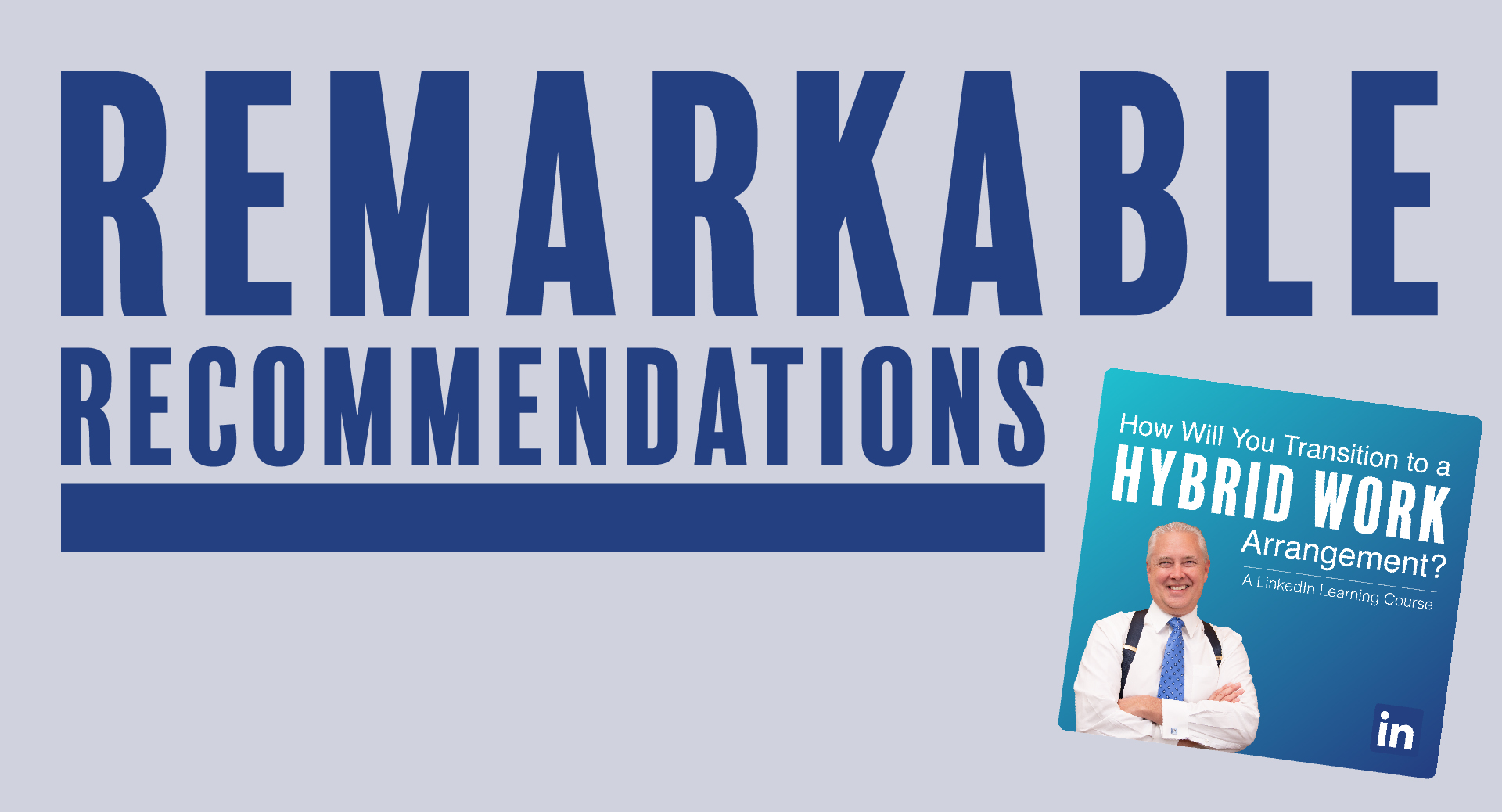 One thing is clear – what the workplace will look like in the future will be different than it used to. For the past year, many have been mandated to work remotely. But when the mandates and health concerns are gone, then what? It is likely that more than half of all organizations will have a more complex hybrid workplace by this time next year. If that is your organization, how will you decide what it will look like? And how will you transition to that hybrid workplace?
Ever since the pandemic sent people into remote working situations, at the Remote Leadership Institute we have been thinking about what "re-entry" will look like. Not only have we been consulting with, talking with and thinking about these challenges for months; I've also been leading a hybrid team myself for nearly a decade.
With this as backdrop, I have worked with LinkedIn Learning to create a brand-new course titled Planning For Your Hybrid Organization. This short course will help you:
Determine if a hybrid workplace is a fit for your organization (and perhaps which hybrid model will be best for you)
Determine how to make the transition from your current working arrangements to that desired future of a hybrid workplace
Determine what leaders and team members need to be successful in this new hybrid workplace.
We are excited about how this course will help organizations think through the important decisions in front of us. I will continue to write and speak on these ideas in the coming weeks, but this is the fastest way to get some new perspective on the decisions you are facing.
If you and your company have a LinkedIn Learning subscription, you are set, just click the link to get started. If not, this link will give you a chance for a free preview – or give you the chance to buy this specific course.
If you have already determined your plan but know there are learning and development needs to make it work most effectively (and there are), let us know if you want a call or conversation about those needs and how we can help – send us an email and we will be happy to see how we can help.