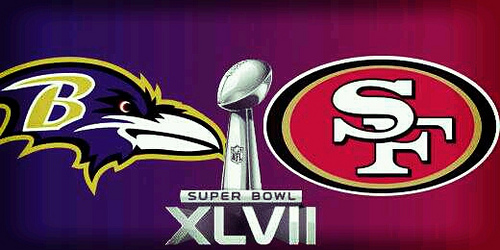 Chances are, in a few days you will be watching the Super Bowl.  Whether at a party, or home alone, whether you are a true fan, or are watching for the commercials (or as an excuse to eat), the Super Bowl offers you a leadership learning opportunity, if you know what to do.
Just like the players will have a playbook and a game plan to prepare for the game, this article will give you your game plan for gleaning leadership lessons from the game.  We don't know what will actually happen, what the score or storyline will be, but that doesn't keep us from preparing for leadership lessons.
Here are some themes to watch for and consider during the game.
Values.  This year, with two brothers as the head coaches, there will be stories all week about them and their families. You'll know more about their families and growing up than you know about the families of people you've known for years. There will be lessons about family and values discussed here.  There will be insights to learn about how these leaders became who they are.  Will you find those insights?
Persuasion. The Super Bowl is almost as famous for its commercials as it is for the game itself.  Companies have hired very smart people and invested very large sums of money to try to persuade you about their products in just a few seconds.  As you watch individual commercials, and as you think about them in total, what lessons can you take to help you be more persuasive in your work?
Passion and Energy. We expect professional athletes playing in the biggest game of their lives to be excited and have positive energy.  In fact, if a team came out with no energy or passion to play, it would be the biggest story of the weekend.  Why do we expect passion and enthusiasm from these players, but don't expect it of ourselves or those around us?  Our work is arguably more important and valuable to society than that of these players.  What lessons about energy, attitude and enthusiasm can you take from the game?
Momentum.  I can guarantee you that the announcers will use this word during the game.  Why?  Because we can see the changing tide of emotion and energy, and because that shift, while intangible, will change the results of the game.  Look back on the moments when momentum shifts during the game.  There will be lessons for us off the field to help us create this shift on our team. What are you doing to create momentum for yourself and your team?
Preparation.  Winners prepare to win.  Both teams will come into the game well prepared, and without doubt preparation will play a role in the final outcome. What does your preparation look like?  What type of preparation do you expect from your team?
Agility and Flexibility. As world class athletes these players are agile and flexible, but that isn't what I am talking about.  Both teams will have a game plan, and both teams will adjust and tweak the plan as the game goes on. The most adaptable team will likely win.  How adaptable, agile and flexible are you?  Are you and your team able to shift focus and approach when the situation presents itself?
Each of these themes will have lessons associated with them, if you intentionally look, and they are just a start.  You may find many lessons beyond these themes.  You may see examples worth emulating (or not).  You may gain a story to illustrate a point in your next presentation. I don't know what you will find, but now you know to look.  The biggest key to your success in using the Super Bowl as a leadership development tool is to look – when you look for the leadership lessons in this biggest game of the year, you will, most certainly find them.
Enjoy the event, the game and the people you watch it with.  And hopefully with this game plan, you will gain some leadership lessons as well.
photo credit: sirrick