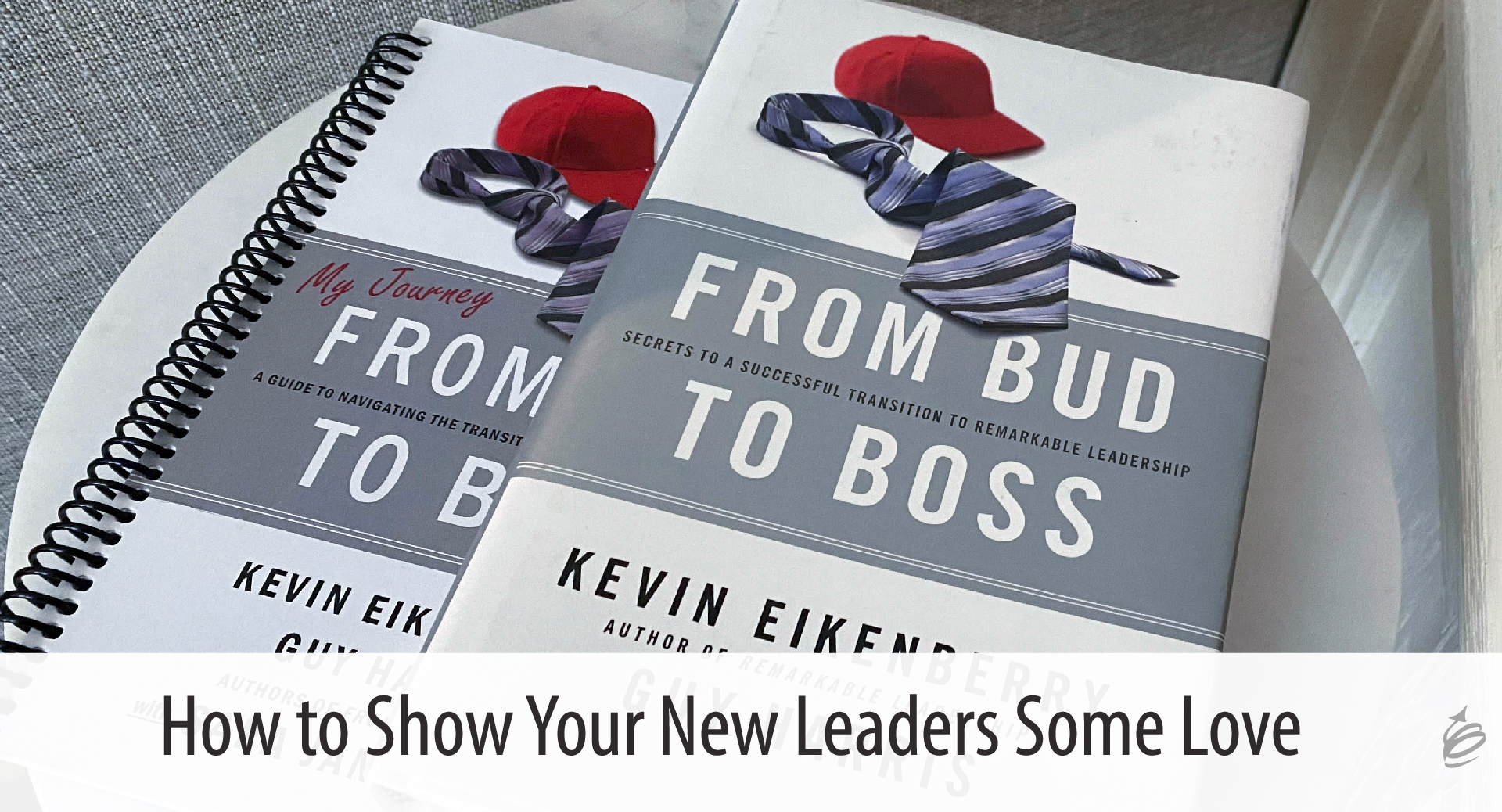 Perhaps the toughest transition people make in their professional lives is the transition from being an individual contributor to being a leader. Many years ago, we started calling that the move "from bud to boss" and 10 years ago this week, our book with that title: From Bud to Boss: Secrets to a Successful Transition to Remarkable Leadership was published. And we've been helping new leaders with that transition ever since.
What started as a workshop in the fall of 2009, became a book in February of 2011. Since then it has become a significant part of our work. The last year, however, has shifted the focus of the working world away from this transition to an all-encompassing focus on pandemics, shutdowns, and remote working. While that focus shift is understood and largely warranted, we know that many people have been thrust into leadership roles for the first time during this year, with even less support and guidance than in the past.
And that is concerning.
Combine the toughest challenge of our careers with doing it in a new circumstance of working remotely, with less support and help, and we are setting new leaders up to develop habits that might not serve them or their teams. And we all know how hard (though not impossible) it is to change habits.
If you find yourself in that situation, it is time to give some support – and show some love to your new leaders. The simplest thing you can do is buy them a copy of the book that has helped thousands just like them over the past decade. But there is more coming. More ways you can help them, and they can help themselves.
We Celebrate – You Win
10 years is a long time for a book to be popular – to be selling as well now as when it was published – and we want to celebrate that.  In the coming months we have a variety of free opportunities for leaders to benefit from our celebrate anniversary.  Guy Harris (the From Bud to Boss co-author) and I are going to do a series of live broadcasts to talk about what we have learned since writing the book about each of the major parts of the book – as well as the most timeless wisdom from it.  I will be doing free webinar later in the year as well.
You can get on the announcement list for all of that (and encourage other new leaders you know to do the same) here.
New leaders need support and skills to be more confident and more successful – we are pleased to be a source for that help and support.  If you know new leaders, show them some love by buying them a book, and encouraging them to sign up for all of our celebration extras coming throughout this year.