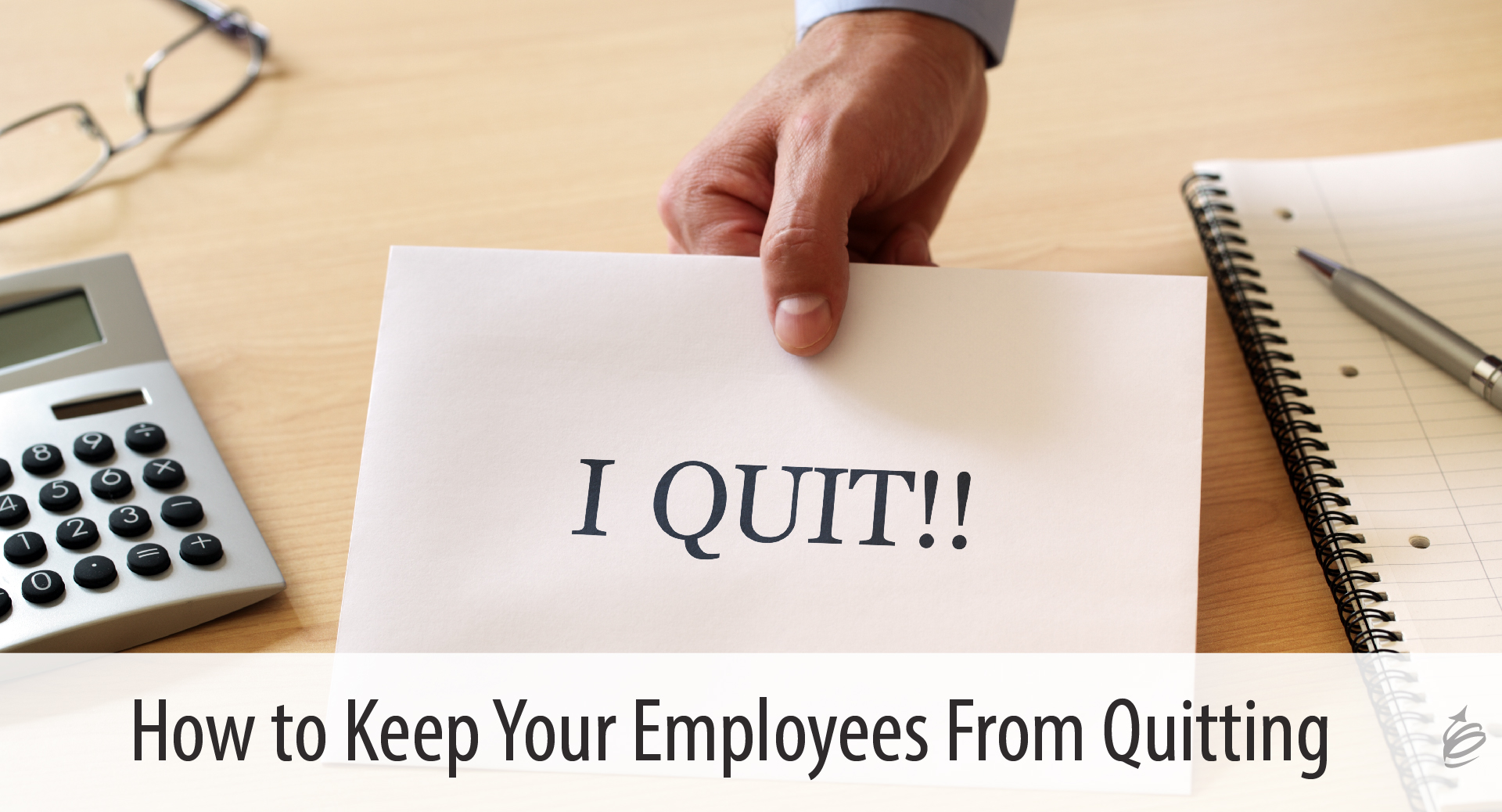 One business owner was talking to another. The first asked, "How many people work for you?" The other shook her head, and replied, "About half of them." I know that is an old joke, but it is told (and retold) because it contains an element of truth. If you want to make sure you wouldn't respond like the second leader, you need to know how to create committed team members – how to help people be productive, and not just draw a paycheck.
It may seem like a strange time to write this, during a recession and at a time of high unemployment. During those times, it is less likely team members will quit and move to another job. Yet, just because they are on "working for you" doesn't mean they are happy, productive, and committed. What can you do to keep people from quitting, while still on your team?
How Do You Know if People are Committed?
First, let's talk about how we can tell if someone is a committed team member.  While there are many indicators, here are three that will give a good idea.
Do they offer to help?  When people are committed to something, they care about its success.  One physical manifestation of that is a willingness to offer to help or just start helping others. Do your team members routinely help (or offer to help) each other without being prompted?
Do they share their ideas? When people are committed to something, they thinks about their work and how to make it better. Do your team members share their concerns, and more importantly their suggestions for improvements?
Are they an ambassador for the organization and your products? When people care about their work, they believe in the output of that work.  Do your team members support, buy, use, or advocate for your products and services?
Notice two important things about this short list:
All are based on behaviors – you can see or observe these things. It isn't something someone says nearly as much as what they do. That means that by observation you can have a good idea about commitment level.
They are individual measures. It is fine to understand overall engagement and commitment scores, but as a leader you need to be thinking about the commitment level of each team member.
How Can You Help People Choose to Be Committed?
Understanding commitment level is one thing, but if you want more committed team members (or to raise the commitment level of individuals), what can you do?  Here are some specific ideas:
Give them something to care about. This is usually called "mission and vision and values", but don't get lost in that language. Help people see how what they do makes a difference. People want to do meaningful work, and as a leader we can help people see how what they do, really makes a difference and contributes to something important.
Give them the chance to know their teammates. Strong working relationships create better work results and more committed team members.  Now that you may be working remotely, this is even more important. Provide chances for people to interact and encourage the kinds of interaction that build and maintain strong working relationships.
Give them clear expectations. When people know what is expected and what the goals and standards are, it is far easier to become committed to the work.  Make sure you are clear yourself, and then help others understand what is required and what success looks like.
Give people the resources they need to grow and succeed. When people don't feel they have the resources to be successful they can become discouraged. This doesn't mean people need every amenity – in fact, a little resourcefulness can be an advantage. But in general, make sure people have what they need in terms of tools and development opportunities too.
Give them encouragement and appreciation. When people work hard, they want to be appreciated. Actually, as humans we need appreciation!  When it comes from their boss as well as those around them, it reinforces and encourages their effort.  And don't wait until people get it perfect either. The expectations set a standard but recognize effort and progress too.
Ask for their opinion (and really listen). People who are committed, have ideas – but they have no value if they aren't heard and appreciated by you. This doesn't mean every idea must be implemented, but when people feel heard and feel a part of the process, their commitment level will be maintained or even be strengthened.
Create a place people want to be. Ultimately this is it!  If people want to be there and want work with those around them, they are far more likely to be committed team members. As you do the other things on this list, this will be the outcome.
These ideas might not surprise you – but don't dismiss them because you have heard them before. Rather than nodding your head in agreement, think about how much or how often you are actually doing these things – from the perspective of the team member.  Remember that there is a big difference between you thinking you are being encouraging and people feeling encouraged.  It is their perception that matters.
Recognize too that none of these are guarantees – we can't "make" people be or feel committed.  But as you diligently work on doing more of the things this list, you improve the chances that more of your team members are working to their full mental and emotional potential, not just drawing a paycheck.
….
Creating and supporting committed team members is a hallmark of a Remarkable Leader. If you want and need to be a more effective leader, consider The Remarkable Way. It is a one month at a time, one skill at a time way to build your leadership skills as you do your work, not by attending long workshops that keep you from your team and work.
To learn more about this relevant, real life approach to building your leadership skills (and to be surprised at how little time it will take from your calendar), check out The Remarkable Way.