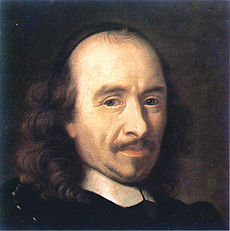 While gifts of all kinds are given everyday, we are approaching a time of year when we spend more time thinking about the giving of gifts than at any other time of the year. I thought of that when I read this quotation, and decided to share it with you.
Below, I will try to extend the thought beyond the traditional gift given on an occasion, but the thought applies to these gifts as well.
"The manner in which it is given is worth more than the gift."
– Pierre Corneille, Playwright
Questions to Ponder
– What gifts have I received recently?
– How were they given?
– How did the manner of the giving influence the impact or meaning of the gift?
Action Steps
1.  The next time you give a gift, think about the process as much as the gift itself.
2.  The next time you give a gift, think about how to show your intention in the process of giving the gift.
3.  The next time you give a gift, make it 100% about the other person.
My Thoughts
You give gifts for birthdays and on holidays.  As you read the quotation, you likely thought about packages, ribbons, and bows.  This advice surely applies to those situations.  But the reason I chose to share this idea with you today goes beyond the etiquette of gift giving.
As a leader, you have the opportunity to give gifts everyday.
The gift of feedback.
The gift of support.
The gift of opportunity.
The gift of encouragement.
How often are you giving these gifts?
And are you giving them in a way that provides the greatest value to the receiver?
I hope you give more of these sorts of gifts, and I hope you spend time thinking about how to give them in a way that will provide the maximum value for those receiving these powerful and important gifts.