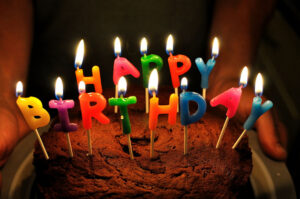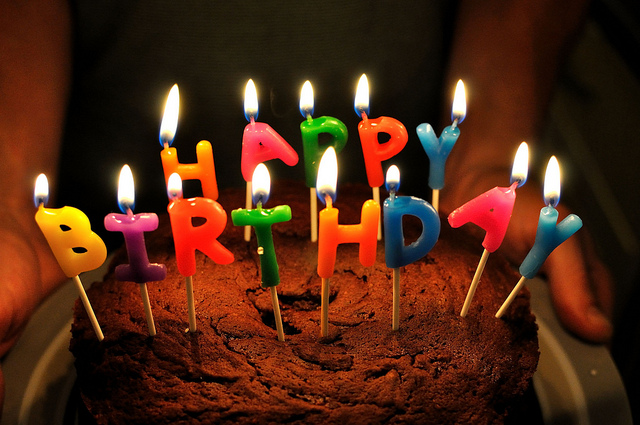 It's my sister Paula's birthday. Several years ago, I wrote a post on her birthday, and later I wrote a post about ways to celebrate your birthday. I reprise and update them today, as a way to tell my little Sis happy birthday, and give us all something to think about . . .
Happy Birthday Paula!
My sister Paula had a birthday today. I won't tell what number it is, because, well, she may not want everyone to know.
Early this morning, I sent her an email that, in part, read:
"…take some time to today just for you. Even if it is just 15 minutes, do something you love as a celebration of the fabulous person (and sister) that you are."
As I read her reply a few minutes ago, about all of the tasks she has before her kids are in bed and she could even think of that 15 minutes, I realized that her story is the story of all of our lives.
We may not have it, but we all need to take that 15 minutes. It might be meditation, reading, a hobby, anything that allows us to learn, renew, refresh, or reflect.
While I suggested it to my sister for a special day, let me suggest it to all of us, every day. Those fifteen minutes will make you a better leader, team member, parent. They will make you a better person.
How will you spend your 15 minutes today, whether it is your birthday or not?
……..
If today isn't your birthday, read the rest of this now, (and feel free to do one of these suggestions), but also, put a reminder in your calendar to read this post again the day before your next birthday (and hey, why not make it a recurring note and read it every year?) . . .
Perhaps you don't really celebrate your birthday – some people I know don't – or perhaps your birthday is your favorite day of the year. Either way, you will want to read this article.
If you are a birthday lover – this will give you more reasons to love your day. If you aren't a birthday fan (it just reminds you that "I'm a year older today"), this article will give you a completely different focus for this day.
Notice the title isn't 12 ways to celebrate a birthday; it's 12 ways to celebrate your birthday! What follows are 12 specific ideas to make your special day even more special.
Eat your favorite food. It's your day – you deserve it. Even if your favorite foods don't "go together," they do today. Enjoy!
Do a favorite childhood activity. Maybe it was a board game, or playing tag, or doodling. Whatever it was, do it today! Do it as a way to reignite your inner child and your creativity. Do it for the pure enjoyment. You will be amazed at how it will make you feel.
Remember your favorite birthday. If you have a particular birthday that sticks out to you, spend time thinking about it and reveling in those memories.
Laugh out loud. Do something that makes you laugh with delight! Laughter feels good and is good for you. Perhaps one of the other ideas on this list will make you laugh out loud – if so, great!
Give a gift to someone else. We all know it feels better to give than receive, so why not give gifts to others on our birthday? Consider starting with your mother – after all, she had a more memorable day when you were born than you did!
Give your day away! You don't have to give a physical gift, you can give your time – to someone you love, to a charity, or whatever you wish! Make your day a gift to someone else.
Give yourself the gift of time. Sometimes our days are so packed with events and tasks that we don't have time for ourselves. Consider giving yourself the gift of time for your own rest and relaxation (or the time to do another item on this list!). It doesn't have to be a long time – think about the 15 minute tip I suggested above.
Send yourself a card. A few days or weeks before your birthday find a card you love, sign it, and write yourself a note. Then address and stamp the envelope and ask someone to mail it to you a couple of days before your birthday. This is a great way to guarantee a card, and I promise it will make you smile.
Spend time with someone you love. This might overlap with a couple of other ideas on the list – but that's OK. What could make for a better day than spending time with those you care about the most?
Make a memory. Challenge yourself to create memories today that will last a lifetime.
Reflect on the last year. Your birthday is a milestone, so it can be a great day to review your results and actions of the past year to see how you have done and determine what is working – and what isn't!
Set some new goals. Today is a perfect day to look forward, to project into the future, to set goals for the next twelve months. If you don't have written goals, today is a perfect day to create them!
You'll notice this isn't like some lists you read that make you think you should try all of the ideas. It wouldn't be possible to do all of these things in one day. The ideas fall into a focus on your past, present, or future – and all of them are about you.
The key is to pick one that feels right to you and add it to your celebration. It is your day, after all!
Final Note: Your birthday is a day to celebrate, but also a day to look forward. Perhaps the new goals includes learning and personal growth.  If so we would be honored if you would add my daily email to your inbox. When you subscribe, you will receive ideas, insights, and inspiration each Monday-Friday for free. Consider it your daily gift of growth to yourself – and my ongoing birthday gift to you.