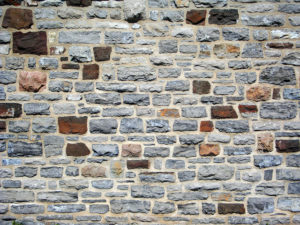 That is an interesting title isn't it?
Does it leave you curious?
Or does it leave you scanning through words in your mind, in a competitive way, trying to guess if you come up with the right one?
Either way, I hope I have influenced you to read on . . .
While you likely want to know that word, the most important word in the title isn't the word that is missing; the most important word is influence. The problem with the common word that I will identify in a minute is that it is used all of the time, and most of us don't even consider it a problem . . .  and it is probably one of the first 100 or so words we learn as a kid.
It is common.
It is easy.
It is powerful in a sneaky kind of way.
Two Keys to Influence
To influence others is to help them see a new or different perspective, one that is different than their own. Two factors are very important to making this happen:
As humans, we want to be acknowledged for who we are, what we know, and therefore for our opinions and perspectives. We know that not everyone will always agree with us, and when we feel valued and important we are in a better place emotionally (and logically too).
When learning new things, our brains work best, in part, when we can connect what we are learning to something we already know. In other words, it is easier for people to learn and incorporate things that are connected to current knowledge, opinion and perspective than to learn something completely new and separate from what is already known.
Our mystery word defeats both of these truths in just three letters.
This word acts like an eraser, removing any acknowledgement for the other person and disconnecting what follows from what came before.
"I know what you mean, but . . ."
"That might have worked there, but . . ."
"Your idea might have some merit, but . . ."
Do you see how the word "but" erases both the value of the person and their perspective in three short letters?
To be more persuasive and influential we must remove the word "but" from most conversations.
But creates division.
But causes people to pause.
But highlights disagreement.
But negates.
But creates black and white, right and wrong.
And none of those things serve you in influencing the other person (or in nurturing your relationship with them).
Some people have said that but stands for "Behold the Underlying Truth."  And when you think about it, it makes sense. When we hear "but" we know that the other person only really wants us to hear what comes next.
The "Simple" Solution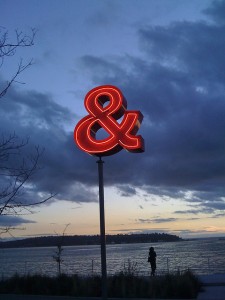 So if "but" is the problem what is the solution?  The simple solution is to replace the word but with another three letter word . . .
And.
"I know what you mean, and . . ."
"That might have worked there, and . . ."
"Your idea might have some merit, and . . ."
Do you see the difference?
And is inclusive.
And is acknowledging.
And is possibilities.
And is shades of gray.
And all of these things allow the other person to feel acknowledged and be more open to your point of view or perspective —which captures the two keys to influence we just talked about.
The Underlying Solution
While a simple vocabulary replacement is a good start, underneath the word choice is a more fundamental solution. Choosing the word "and" communicates a different approach, a more inclusive, acknowledging, and open minded viewpoint.  And . . . to be truly more effective and influential, it is about more than vocabulary replacement. We need to have an "and" mindset.
You might be able to persuade someone to your perspective or idea without applying this simple idea, but it will be harder.
AND . . .
When you persuade people from a perspective of open-minded inquiry your success will be greater and come easier.
Beware "but thinking".
And run towards the "and".