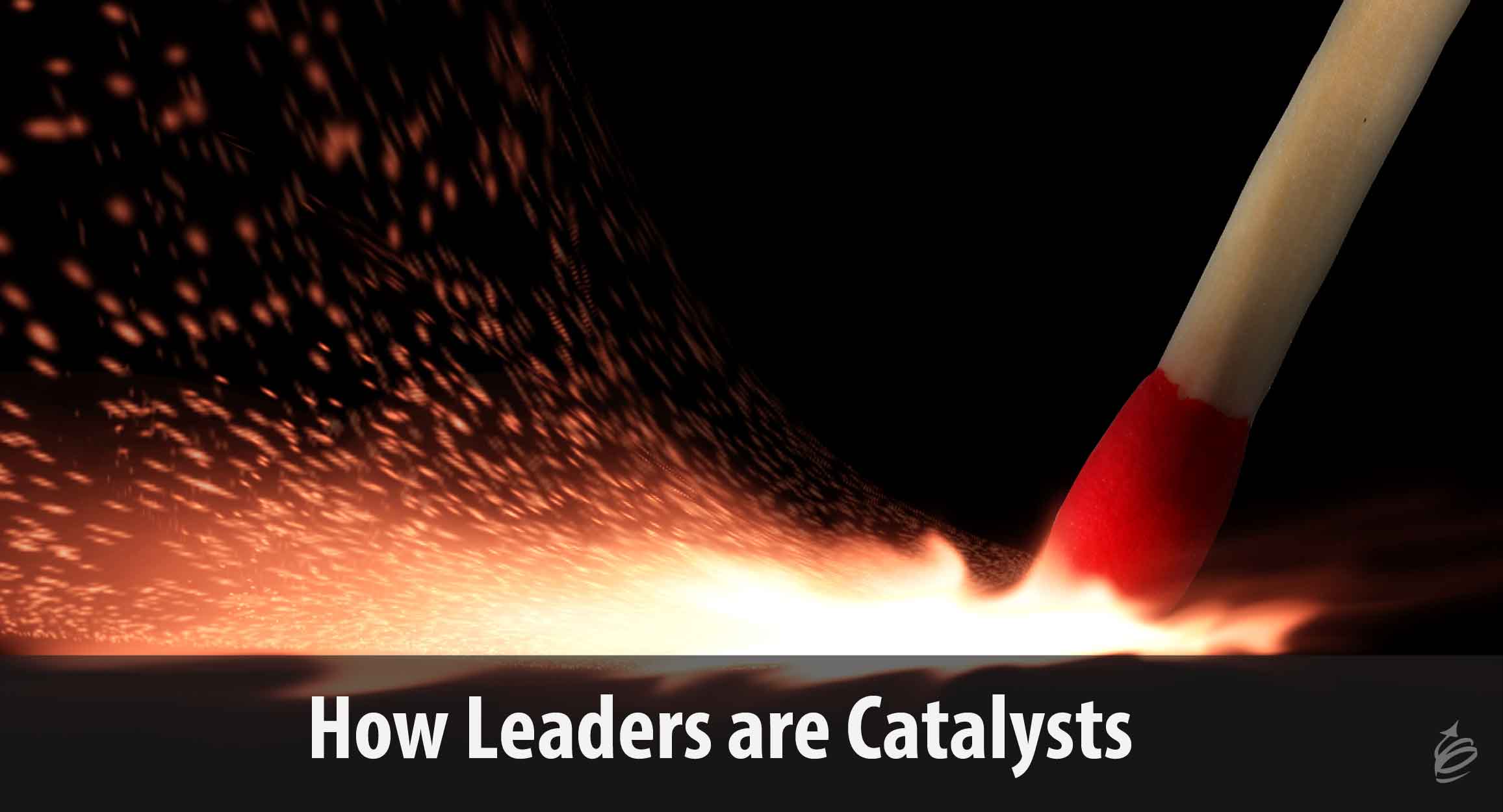 In your mostly long-forgotten chemistry class, you learned that a catalyst is a substance that causes or accelerates a chemical reaction without itself being affected. (OK, maybe you didn't remember).
That idea is a powerful one, but by itself doesn't prove the point in the title of this article. If you look at the dictionary definition of the word catalyst though, there are more meanings than the chemical one, including "a person or thing that precipitates an event or change" (Dictionary.com).
Now we are talking.
For a fire to start, there must be a spark.
For a chemical reaction to begin, something must cause it to start.
For anything positive to happen on your team or in your organization, someone must do or say something.
That someone is a leader, and I'm hoping you see that as you.
How To Do It
If you want to be catalyst for positive change on your team or in your organization, here is what you need to do.
Ask yourself "What change do I want to see occur?" The answer to that question is the starting point, but isn't enough.
Ask yourself "What action can I take that will catalyze the change, will point people in the right direction, and/or will encourage them to join me?" Answering this question will make sure the actions you take are wise and will have the most positive influence.
Ask yourself "Is the timing right?" There are times when it might make sense to delay a change you want to spark. If your answer is to wait, make sure it is for valid reasons, not your discomfort or insecurity.
Take that action. Whatever you decided as your answer to question 2 is the action – and pending your answer to question 3, now you must take it.
Is It Really For Me?
Some will say, this makes sense for world leaders, CEO's, and more. In fact, you can think of examples of leaders of this and doing this successfully. Yet if you think I am speaking to someone else, you are missing the point.
While is applies to major policy or organization changes, it applies far more broadly than that. Remember that the first question above is "What change do I want to see occur?" I'm not talking to someone else or asking a rhetorical question. What is that change?
All change, however large, must start somewhere. The action may not need to be grand or big to start. Big changes can start from small actions; if they are the right actions. Gandhi famously said "We must be the changes we want to see in the world." I am urging you to think about what those changes are – whatever part of your world you want to consider. And then, be that change.
If you want change to happen, it must start somewhere. There will be no spontaneous combustion. If you want change to happen, you must catalyze action. You must strike the match, you must take the first step. Because if you don't, you will be waiting for someone else to do it, and that might be a very long wait.