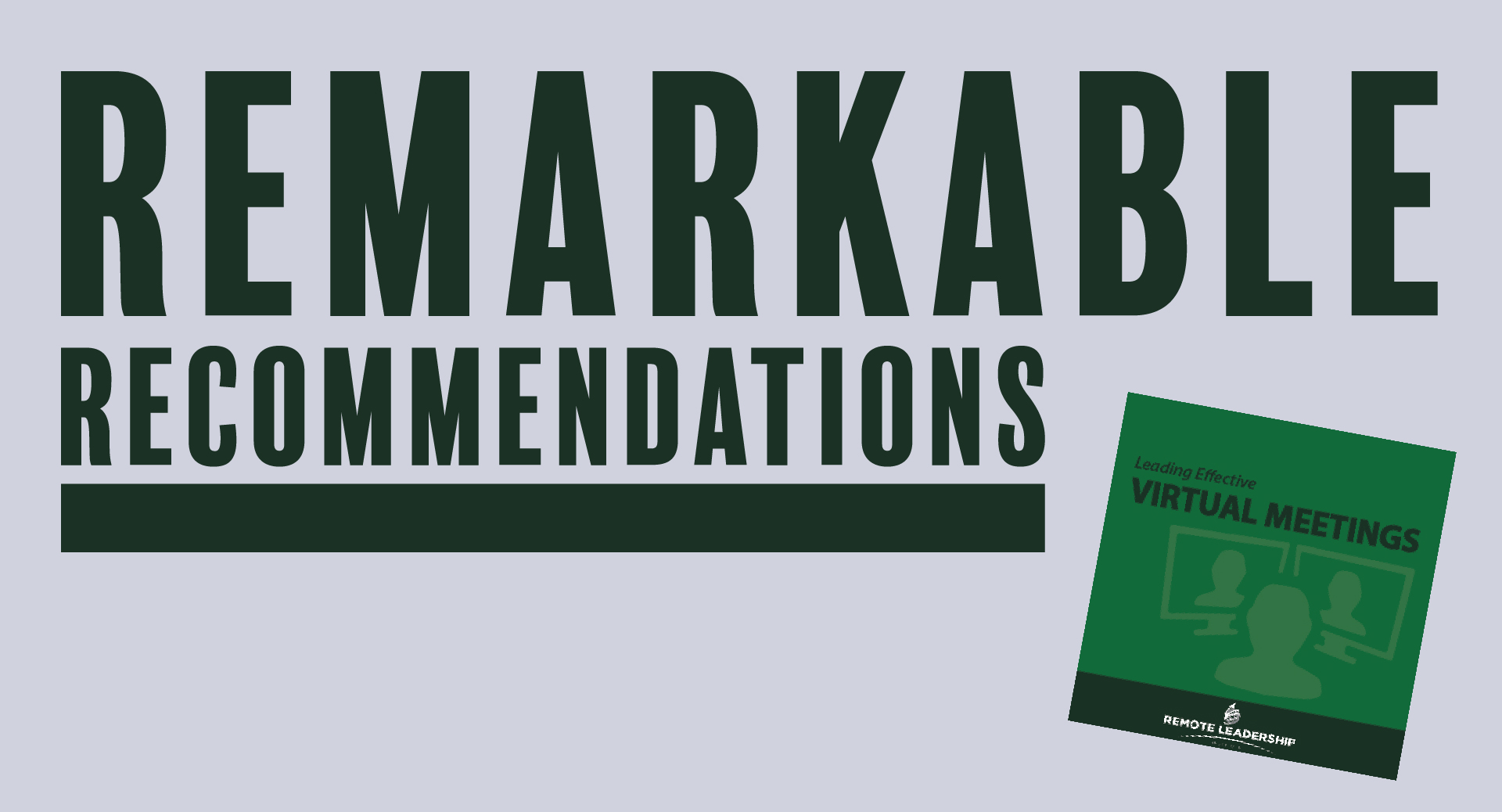 I probably know your answer. After all, meeting effectiveness in general has never been great overall. Now, while we can't meet in person, we have added complexity to something that wasn't always good anyway. That is a recipe for poor results, wasted time, and increased anxiety. Even if your answer is "not bad," think about the benefits if your virtual meetings were 10%, 20%, or even 50% more effective. Leading effective virtual meetings is a skill we need – and one you can learn.
If you want a shock, add up the cost of any meeting. Take the number of people, multiplied by the length of the meeting, multiplied by their wages. You will quickly see that leading effective virtual meetings is a skill with a high return on any required investment.
Even if you don't want to think about it like an accountant, you know the stress, frustration, rework, and wasted time that meetings can cause. And since you were forced to have your meetings virtually, chances are you're having even more of them.
That is a bad outcome. More stress, more frustration, more rework – like we need those things right now.
Consider This
Would you like to know how to facilitate virtual meetings so they get better results?
Would you like to know how to use your platform in ways you didn't know you could – and do it with greater ease and confidence?
Would you like greater collaboration and engagement in your virtual meetings?
Would you like to know when to meet – and when not to?
Would you like to know how to minimize the dead air, and the interrupting (that seems to come with the virtual meeting format?
Having answers to even one of those questions could be game changing for our meetings and your career.
Introducing Leading Effective Virtual Meetings
We can give you proven answers to all of them – in a two-hour, interactive, virtual learning experience. Led by Wayne Turmel, the co-founder of The Remote Leadership Institute and author of multiple books in the area of virtual meetings, virtual communication and remote leadership, rest assured you are getting the very best practices and experiencing those practices as you learn.
And for a limited time, your investment in this practical set of skills is discounted by 14%. You can gain confidence, improve your meetings, reduce your frustration, and get better meeting results for the rest of your career in just two hours for less than $300.
You can get all the details about our Leading Effective Virtual Meetings virtual learning experience here. The next session is June 3rd, and there are still seats available. If you need an added bonus, if you are an HR or Project Management professional, this session can earn you continuing education credits.