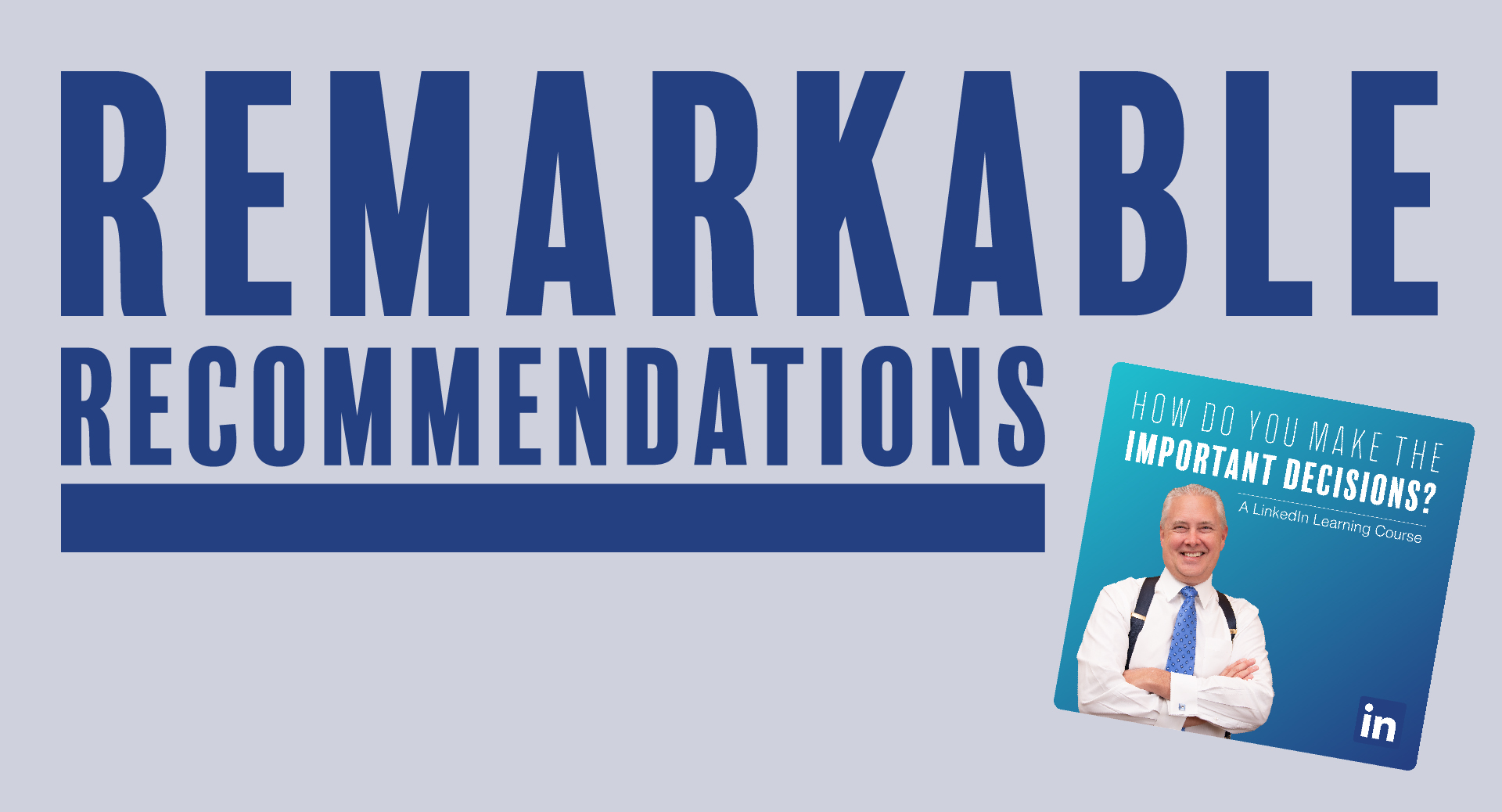 Decisions are a part of adult life. Making decisions, sometimes critical ones, is a part of your role as a leader. We have made decisions all our lives. But that doesn't mean we are good at, confident in, or prepared for the types of decisions we face as leaders. The fact is decision making is an important part of our leadership responsibilities. Yet this skill often comes with little to no help or guidance.
Would you like a better way to think about the processes and approaches you take to decision making? Do you want to learn some proven ways to improve? Would you like to make better decisions, but at least as importantly, know that the decisions you make will be accepted and effectively implemented by your team? There is no problem with the myriad of small decisions we make. But what about the more important ones?
A New Decision Making Course from LinkedIn Learning
I'm excited to announce that we have teamed up with LinkedIn Learning to create a new course titled Making Key Decisions as a Manager. This short course will help you:
Prepare to make better decisions.
Understand the various approaches to decision making.
Identify the factors to consider when making decisions and gaining commitment to them.
Finalize and implement the decisions you make.
I will help you in these areas through 15 videos – totaling only 31 minutes in length. This course will give you a context for better decisions making and a leadership roadmap for making them. You will leave with greater confidence in the key decisions you must make as a leader or manager.
If you or your company have a LinkedIn Learning subscription, you are set. Simply click this link to get started. Otherwise, click here for a free preview and the chance to buy this specific course.
If you would like to further support your leaders in their skills with decision making – or in any other area – let's talk. Send us an email to schedule a conversation about those needs and explore together how we can help.