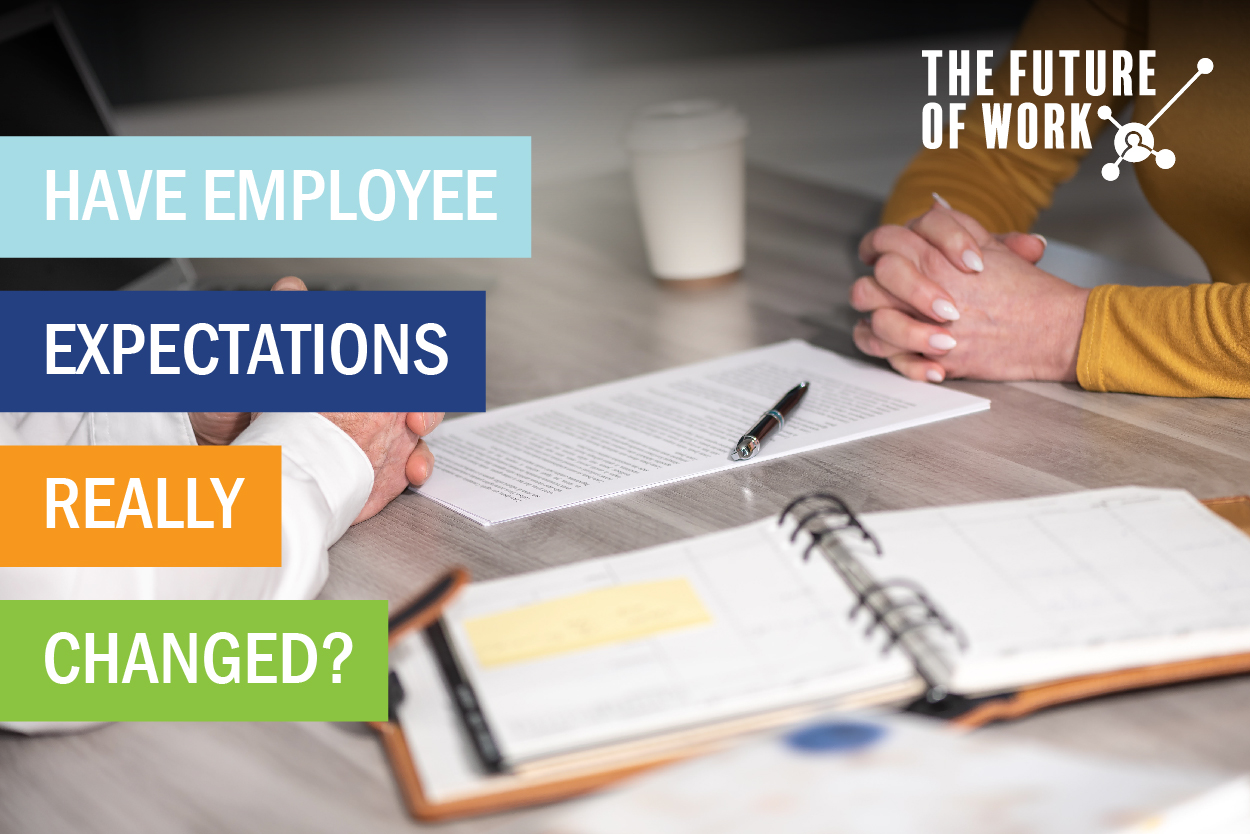 I've written often about the importance of setting clear expectations with our team members, including here and here, but expectations run both directions.  Do you understand your employee expectations of you as a leader, and about their work and working situation? 
This has always been an important question, but now that we are living/have lived through the pandemic where people have worked and lived differently, those expectations may be changing or have already changed.  My colleague and co-author, Wayne Turmel, wrote about this subject on a global level on our Remote Leadership Institute blog this week and I encourage you to read his points.
And I encourage you to move past the global perspective and think about employee expectations inside of your organization and for you with your team. Organizationally, gather employee expectations by asking questions, doing a survey, having focus groups or just listen to what people are saying. As an individual leader, ask your team how their expectations are changing as ask for feedback on how you are doing.
Setting clear expectations is important as a leader – and so is understanding the expectations team members have of you and the organization. Right now, they might be different than you realize.  Take the time to ask, listen, and learn.
As we look at the future of work, changing employee expectations is just one of many variables we need to consider. If you want to be prepared for what it will look like and how you, your organization and team can succeed in it, sign up for our free Future of Work Newsletter.  It will help you work and lead more effectively in this new world of work.