By Bog Burg and John David Mann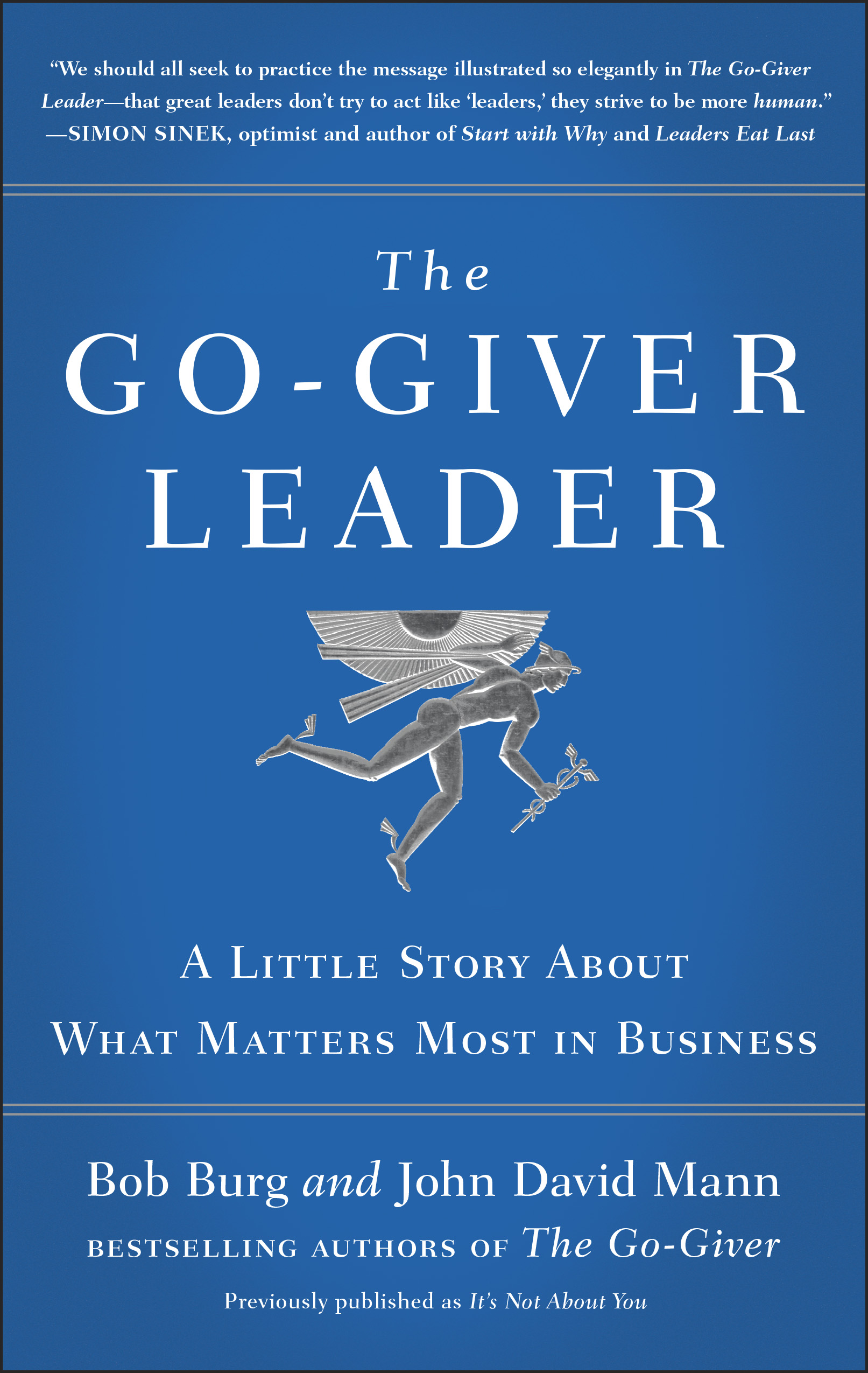 Bob Burg and John David Mann have collaborated before – on books called The Go-Giver and Go-Givers Sell More. They also co-wrote a book called It's Not About You, which followed in the same vein as the other two. That third book has been re-crafted, enhanced, and re-titled as The Go-Giver Leader.
All are excellent.
This book, now more clearly connected to the other two in the Go-Giver brand, is a business parable. While there are connections between the three, you can certainly read this without reading the other two (though after you do, I'll bet you will want to read the others as well).
All focus on the essence of their Go-Giver philosophy that shifting your emphasis from a 'me' focus to an 'other' focus leads to great and often unexpected returns. That is a philosophy that is not always evident with leaders today.
I am recommending this book to you for three reasons:
I agree with and strive to lead by the principles included.
The parable approach makes the ideas easy to understand and remember.
This is perhaps the most clearly stated treatise of servant leadership that has been written.
I won't give away the principles contained. But if you agree with the core idea of the Go-Giver philosophy, want to better understand the idea of servant leadership and especially if you like the parable approach to business books, buy your copy of this book today.
And once you buy it, don't relegate it to your reading stack. Just start reading it.