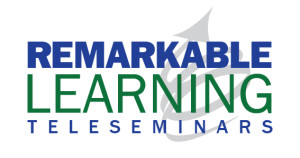 Have you ever led a project team?
In today's working world, the answer is likely yes.
Have you ever led a project team where some (or all) of the people on the team don't report to you?
My guess is the answer is yes again.
Both can be challenging – after all, there are professional degrees and certifications for Project Managers, but that isn't likely your background. You are a contributor to your organization who is now being asked to lead a team of people to reach a project goal.
You've been given the responsibility to make it happen, but you have no authority over the people assigned to the project – people who have plenty to do already.
If any of this sounds familiar, you need to block your calendar right now for July 16 from 1:30-2:30 ET.
That's when Lou Russell is going to lead a teleseminar that will give you tools to successfully deal with these challenges. Lou is a project management and leadership expert – and she is at her best when helping non-project managers – people without the certifications or the title – lead project exceptionally well. She teaches in a practical, effective, and real-world way.
Even seasoned project managers will learn something from Lou in this interactive teleseminar.
Click here to learn more about (and get yourself registered for) this upcoming teleseminar – Getting the Results Without the Authority: How to Manage a Project & Team That Doesn't Report to You.
If you identify with the title of this call, this could be the most valuable hour you invest in yourself, your team, and your project this year.