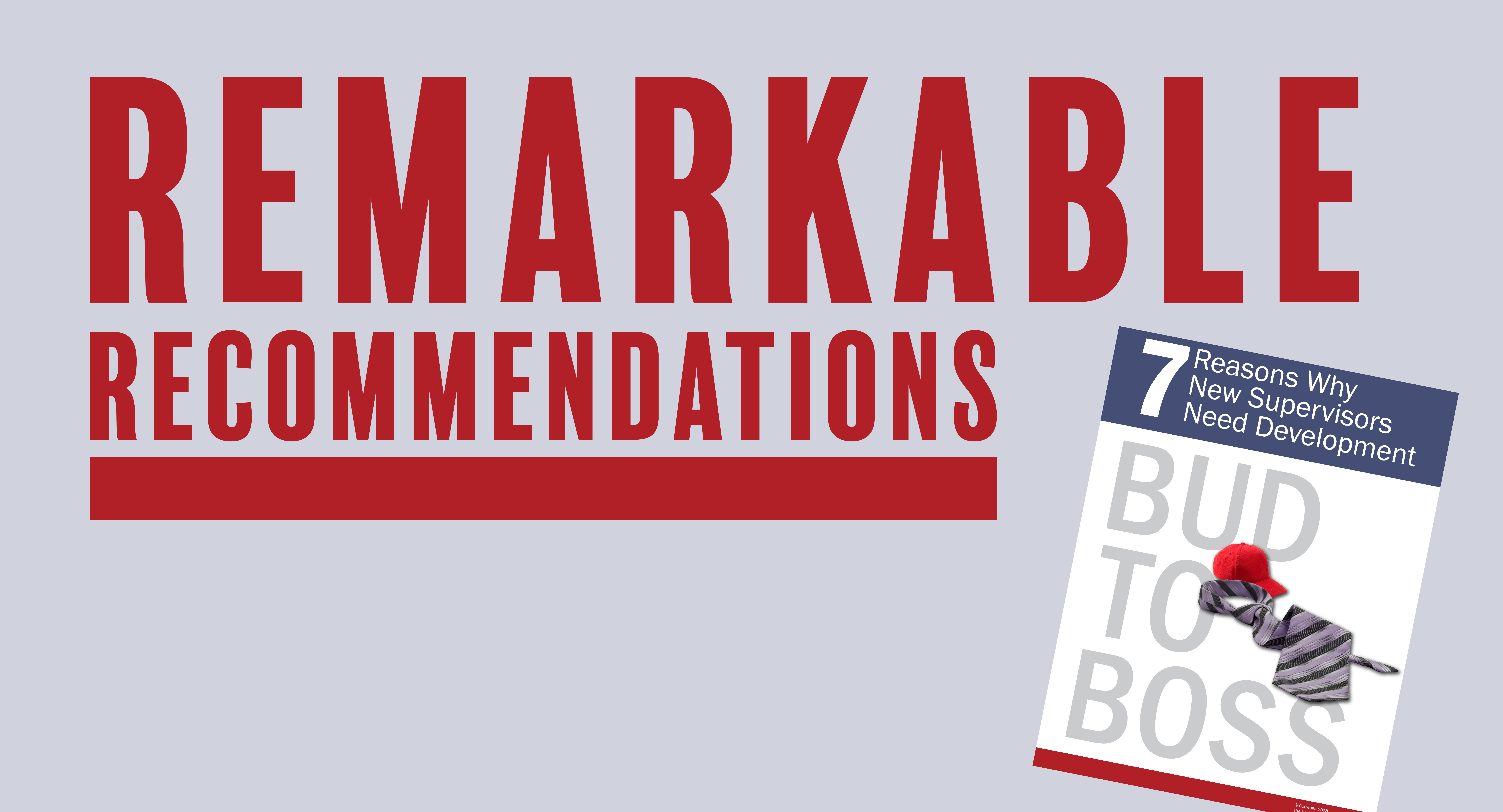 In 2009, Guy Harris and I started delivering a workshop, titled From Bud to Boss. In 2011, our book with the same title was published. Since that time, we have continued to work with new and front-line leaders, helping them build their skills and confidence. We are more convinced than ever that front-line leadership is a challenge and opportunity for organizations everywhere.
We want to help.
I want to give you a free copy of my report, titled 7 Reasons Why New Supervisors Need Development. Whether you are hiring lots of new supervisors, have lots of front-line leadership turnover, or just know that you need development for your new and front-line leaders, this free report is for you.
And yes, we know the challenges for new leaders and front-line leaders (who have often been put in a new role with little or no support) are much the same. How do we know? Because we have worked with hundreds of them.
Whether you are trying to clarify your thinking about how to develop your new and front-line leaders, or you are trying to build a business case to influence others, you will find this report of great value. And you can't beat the price.
We provide a variety of tools to help organizations who are frustrated with ineffective leadership skills of their new and front-line leaders to implement solutions that really work. I am offering this report to help you without you paying us anything but your attention as you read it.