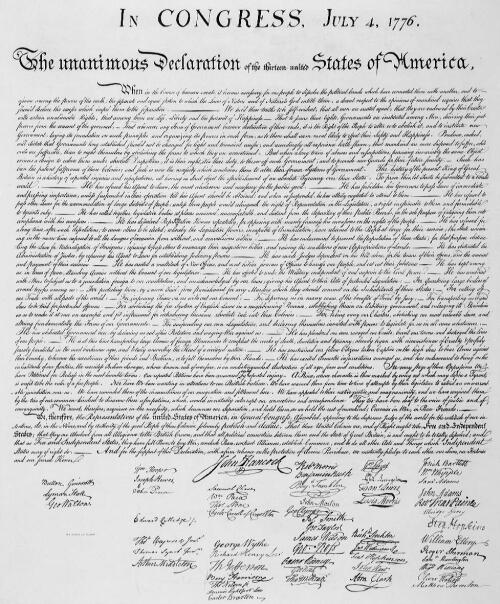 238 years ago tomorrow, 56 men, ranging in age from 26 to 70, leaders every one, signed a piece of paper.
They signed it because they believed in a vision of a better future.
When they signed it they knew they could be convicted of treason against the country of their birth.
Yet they signed a Declaration of Independence.
Of course for those of us in the United States, this story might be more significant, but the lesson need not be missed by anyone from any background or heritage.
They showed innovative leadership when they signed a document that changed the world.
And while in signing the document they took bold action, they proved their effective leadership skills in the days and months and years that followed that fateful signature.
They didn't sign out of organizational duty or responsibility, they signed from belief.
Think of their example as you lead today.  It is likely that any actions you could take wouldn't be as filled with risk, but that doesn't change the inspiration that comes from their example.
Choose to lead from your belief, from your heart.
When you do, you can change the world.