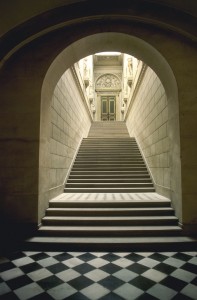 If you read the above title from a leadership perspective you may be thinking:  "I'm really interested in that, but I don't know if it is possible to accelerate change  – with as much change as is already occurring."
And, if you read it as an employee, you may be thinking:  "We have plenty of change already – accelerating it isn't necessarily what I had in mind!"
Regardless of your perspective, this article will help you think about change in new ways and allow you to lead or accept positive change more readily; literally accelerating change and accelerating your success.
The four change accelerators are:
Have an Elastic Mind
Take Two Steps at Once
Ecuadorians Want Ice More Than Eskimos
Small Leads to Big
Let's look at each in more detail to help you speed your way to greater success.
Have an Elastic Mind
People are motivated by a clear "why" – the reason a change will make a difference to them and their lives. This requires leaders to communicate a desirable vision of the future. People need to see and focus on this desired big picture; however, if you only "live" in that future, you make no progress. Progress is further hampered when people love the picture of the future but don't know how to get there. Here is where our minds must become elastic.
We must think about the future while thinking about the steps we must take today. Often change, even change people really want, is slowed because there is no focus on what can be done today. Think big picture future and "what will I do today" at the same time. As you develop an elastic mind that can think about both now and the future, you will accelerate your speed of change.
Take Two Steps at Once
Too often leaders focus attention on communicating the change (even when they don't do it very well) as the first step. While communication is critical, we accelerate change when we don't consider communication as the first step by itself. Rather, greater success will occur when you communicate as you carry out actions that lead to the change.
This is a corollary to having an elastic mind. Communicate and carry out actions concurrently, rather than in an ordered, step-by-step (and perhaps slower) approach.
Ecuadorians Want Ice More Than Eskimos
This seems logical. The folks in Ecuador are warmer, and ice might be a bit harder to come by. Eskimos, on the other hand, will likely find ice (or a suitable replacement) right outside their door.
Who are your Ecuadorians? Who is predisposed to your ideas for change? Who has, in the past, been most adaptable to new change? Who are those who always seem to be the first ones that jump on board with a change?
These are your Ecuadorians, and it makes much more sense to do what you can to get them engaged in your change efforts first.
Do Eskimos buy ice? Most of them do, but they aren't the most likely to be interested first. The message is clear: don't give up on those who typically are slower to adopt a change, but don't obsess when they don't come on board right away.
Small Leads to Big
Even if the change you are leading or wanting to implement is huge, small steps are required. Break the change down into smaller projects and change elements.
Of course you need to keep the big picture in mind so all of the individual pieces will be contributing to the ultimate goal, but by creating smaller pieces you can create a positive momentum and give people a chance to see success and build confidence.
The momentum and confidence that emanates from the small pieces can accelerate progress and engagement towards the overall change goal.
While there can be magic in each of these four ideas, action and communication are key components of each of them. If you want to accelerate your progress towards change, consider these four tactics and always remember communication and action.
——————————————————————————–
Potential Pointer: Change comes at us from all directions; some we can choose, others are thrust upon us. There are ways to help you open up to change, whether you seek it or it is given to you. When you are more open to the possibilities change might offer, you will be happier, healthier and more satisfied in life.