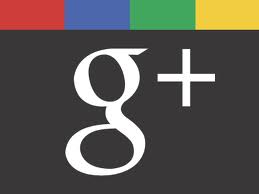 While I am a social media user and I am probably more active in using social media for business purposes than the general population, I'm not a social media expert, and I don't know if this tool will replace Facebook or diminish the value of LinkedIn. I'll leave that for someone else. My purposes for recommending you try out Google+ are different and largely unrelated to how successful Google+ becomes. Read on and it will make sense.
You can learn about change by being a part of it. Spending time on Google+ now is interesting. It is an experience in innovation. Of the first 10 million people there, they seem to fall into three camps: social media people who love tools and use their knowledge to build their businesses, innovators in general, who like the new and the latest, and people who have staked a claim to their name, but haven't done much. From a change perspective there is much to learn from both of the first two groups. As leaders we are often leading change. Being a part of a change as a participant is a valuable exercise in remembering how change feels, and experiencing from a follower perspective.
Learn something new. We can find plenty of places and ways to learn something new. As I spent time here last weekend, I remembered what it was like to be truly immersed in new learning, and it felt good.  G+ is one way to practice your learning skills, and remember what that is like.
Get first mover benefits. I get the chance here to learn from what I did wrong when I started in Facebook, for example. First mover benefits can be many, including learning, new opportunities, and an external perception that you are hip, cool, or in-the-know (or at least aware of what is going on around you). Trying something early always provides lessons, as well as advantages, if we allow it to.
Make some new connections. Oh yeah, since this is a social networking tool, you might get connected to new people, interesting people or people you have known for a long time. If you want to connect with someone "famous" in your area of interest, you likely have a better chance of doing this in a new space early, rather than later.  Have someone you want to connect to? G+ might be the ticket for you.
There are tons of other potential reasons, but these are four that are especially interesting to us as leaders.  If you decide to join, connect with me and let me know. I'd be happy to "circle" you.