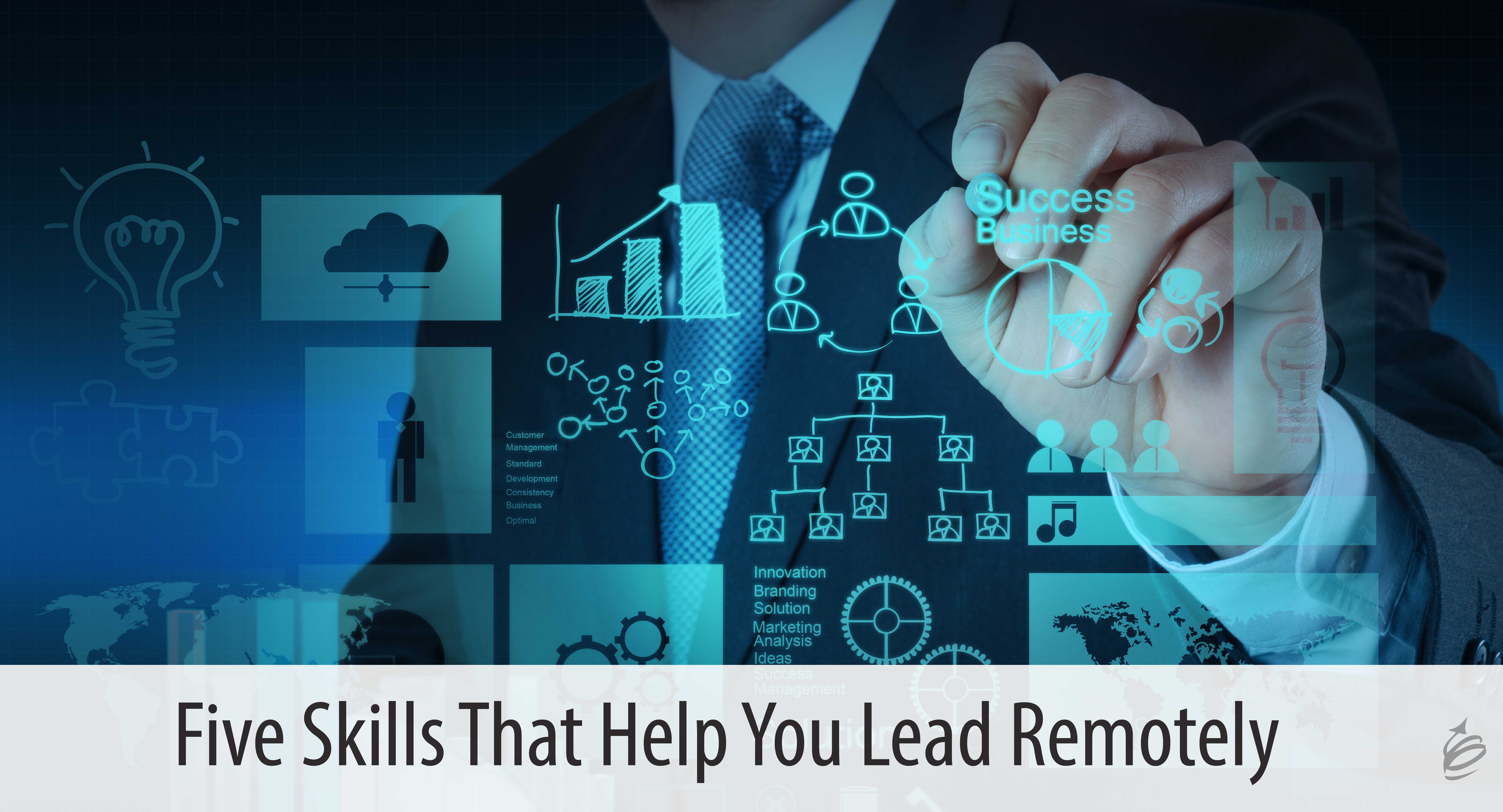 I've been leading remotely for years, co-founded the Remote Leadership Institute, and co-wrote The Long-Distance Leader: Rules for Remarkable Remote Leadership. Given that, I've spent a lot of time thinking about leading remotely – and specifically how to do it better. To celebrate the one-year anniversary of the release of the book, I am sharing my latest thinking on the skills you need most to be a successful remote leader.
Be a flexible communicator
Certainly, leaders must be good communicators. But when your team is spread hither and yon, you must be proficient and comfortable with a wider variety of communication tools (more than face-to-face and email). At least as important is knowing the situations in which each tool is more appropriate and effective. These considerations require a higher and more complex set of communication skills.
Set clear expectations.
This is another leadership skill that while always critical, becomes even more so when leading remotely. Leaders must make sure they are clear on the "what" expectations – what is required and needed to be successful. More than that though, they must set "how" expectations – how to communicate with each other, how they want remote team members to work with their peers, and more.
Be observant.
We typically think of being observant as a visual skill, which would lead us to think it isn't as important if you don't see people. Observant leaders use all their senses to observe. It is in this "paying attention" that remote leaders can tune in to successes and struggles individuals are having when working remotely.
Build trust.
Does trust matter in all successful working relationships? Is that less true when people work remotely? No, it might actually be more important. Which is why being able to build, nurture, and engender trust in others is extra-important to remote leaders.
Use technology.
The best remote leaders know their available communication and collaboration technologies and are comfortable and confident in working with them. It isn't about the technology, but that the technology is a tool to achieve the other things on this list – clearer expectations, the ability to observe, communicate and build trust.
There are far more skills that aid your success in leading remotely, but these five are especially important. Note too that the first four are extensions of existing leadership skills. This is an important point. Leading remotely requires more intentionality and the understanding of nuances more than creating an entirely new set of skills.
Look at the list again and decide which might help you most. If you aren't sure where your biggest opportunity for growth might be, ask your team for their thoughts and feedback.
………
If you are leading remotely or supporting other leaders who are, visit the Remote Leadership Institute website  and blog. There you will find hundreds of free resources and links to our popular learning experiences and products – all for remote leaders and remote team members. If you are a reader of (or listener to) books, get your copy of The Long-Distance Leader.