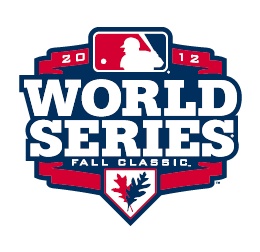 In case you didn't know, the San Francisco Giants and the Detroit Tigers are playing in the World Series.
When I was a kid, everyone would have known that. In fact, half of the televisions in America would be tuned in to each game.  But that was before the internet, DVRs, and hundreds of channels and choices.
And it is a shame, because there are many lessons for achievers and leaders from watching these games – and the lessons have little to do with baseball itself.  (In fact, some of them might be easier to see if you don't have a critical baseball eye or a rooting interest.)
For the next few days, you will have an amazing chance to watch people who are world class at their work perform at the highest level – don't  you think there might be something to learn there?   Ah, but I am ahead of myself.
Here are five reasons you should tune in to one of the games in the next few days.
Inspiring story lines.  The Giants entered the Series having lost two of the their best players during the season, and having won 6 games when they were facing elimination.  (In other words, if they had lost any of those six, they wouldn't have made the World Series.)  Then, in Game 1, they were facing arguably the best pitcher in baseball, and scored 5 runs on him.  Oh, and if you are a Tigers fan, they were prohibitive favorites at the start of the season to be here, but they had to rally in the last 10% of the season to qualify for the playoffs. If you don't see lessons about teamwork here, you aren't looking.
Different approaches to success.  Without getting too far into the details of baseball, these two teams have very different strengths, and win games in different sorts of ways.  It is possible to reach your goals with different strengths and weaknesses.  In a copy-cat, find-the-short-cut world, we all need to be reminded of this – there is more than one way to reach our goals.  Watch a game and think about the strengths of your team members, then go to work and support them in growing their strengths.  It will make a difference.
Watch leaders on and off the field.  There are managers and coaches in the dugout, and there are leaders on the field.  Watch a game and you will see all of these leaders operate in more pressure and with more visibility than you will likely ever experience.  Managers will have to make strategy and personnel decisions that, while the context is different, the complexity is similar to what you face, having to consider the same issues.  Watch and learn.
See the power of the soft stuff.  These players are world class in their skills and are at the top of their games.  You would think they could just "go to work and get it done."  But do they? No. Attitude plays a huge part in their success.  They congratulate each other, support each other, and encourage each other.  If you don't think attitude and enthusiasm matter, watch one inning and see how much of it you experience.  Oh, and listen and watch the fans, too. The support isn't just from members of the team, but throughout the environment. Energy, enthusiasm, attitude, and momentum aren't soft, nice-to-have things – they are a critical part of high performance.  Are you creating this environment and modeling it yourself?
Compare baseball to life.  A baseball season is long – 30-35 preseason games, 162 games in the regular season, and then up to 12 more games before the World Series. – Call it 200 games.  You are watching players reaching for their biggest life goal in a situation not unlike yours.  Success takes a long time.  It is about sustained performance, stamina, and strategy.  While there may be dramatic moments where heroes are made, the champions win one inning, one game at a time because they are dedicated to their craft and their team.
There are many other lessons that you can find – I have just identified five pretty easy ones.  If you will sit down and watch – and come to the chair thinking about your team and situation and looking for lessons, you will find them.  And when you do, the insights will be worth your time – even if you aren't a baseball fan.
If you are a baseball fan, here are two posts about managers and some leadership lessons – you will enjoy them too.
Leadership Lessons from Sparky Anderson
Terry Francona on Leadership and Baseball