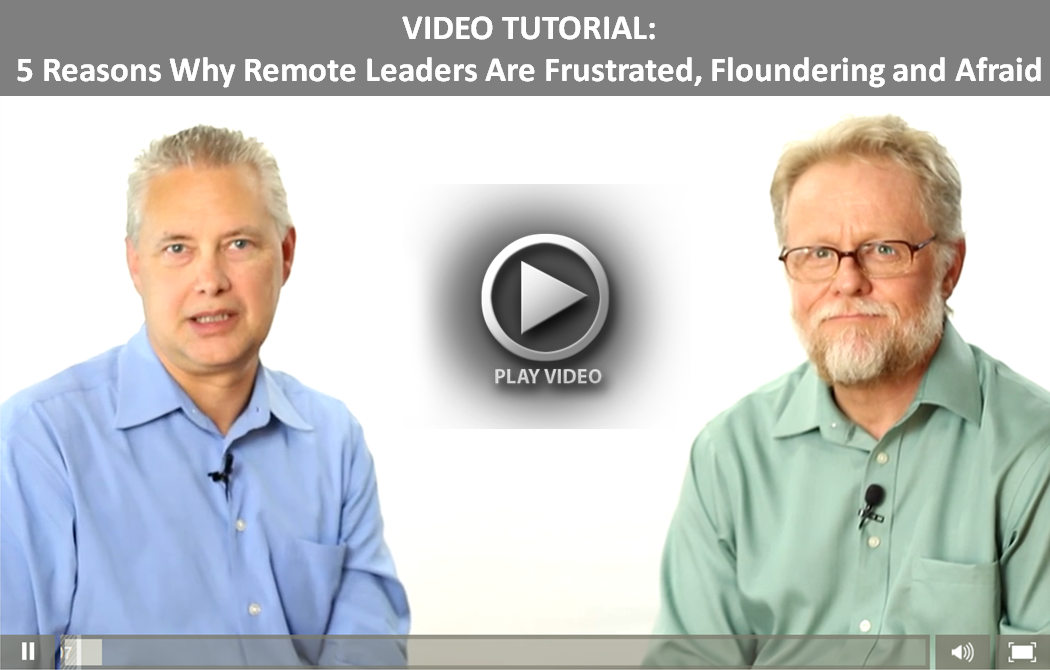 If you have been reading this blog for a while, you know that I lead a remote team, and that we have begun offering some services for leaders in that situation. (Here are a couple of posts of note – here, and here, and here – in video).
Recently my collaborator on some of this work came to our offices (who is none other than Wayne Turmel – the best in the business of communicating using technology) at Remarkable House and we talked about why "this remote leadership thing" is so hard. And yes, it can be hard! But it is more than hard – it can be daunting and sometimes even a bit overwhelming.
As we talked about it, we started to coalesce some of these thoughts into a concise message. Then we decided to go into the studio and record a video outlining the Five Reasons Remote Leaders are Frustrated, Floundering and Afraid.
Now we are releasing that video to help people who are leading others further away than down the hall – whether they are a time zone or half a world away.
This video tutorial is completely free and I would be honored to share it with you, or anyone you know who could benefit.
You can learn a bit more about it, and get your free access to it right here.
I hope you will take me up on this offer, and I hope you will find it valuable. Please share this post or the link with anyone you know who could benefit.