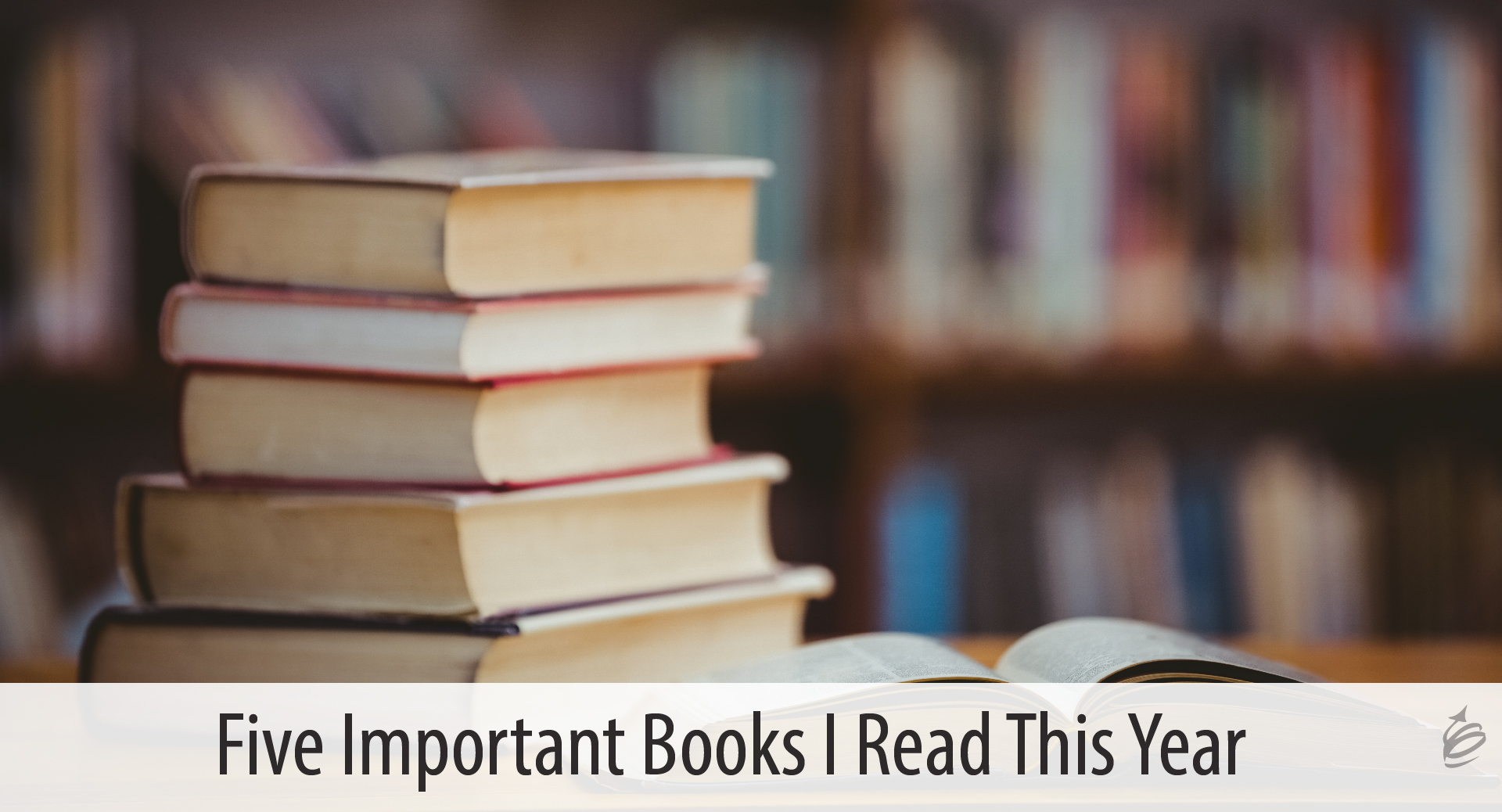 It is said that the best leaders are readers. The research and my personal experience would certainly back that up. Why? Because leading is a complex exercise, and to be good at something complex and keep getting better at it, we must keep learning. While there are many ways to learn, reading is an important part of that mix. The question is what to read? Here are the most important books I read this year. Consider this an alternative take on the best leadership books of 2021.
And so, in no particular order, here is my personal list of the best leadership books of 2021. The list is based on value to me as a leader and in my work with clients. The overall list of valuable books I have read this year would much longer but consider this my personal "top five"  list based on my needs and interests this year.
Creative Acts for Curious People: How to Think, Create, and Lead in Unconventional Ways by Sarah Stein Greenberg
This isn't a book to necessarily read cover to cover, but rather to become a trusted resource for you as a leader, facilitator, or trainer.  Sarah is the leader of Stanford University's world-renowned Hasso Plattner Institute of Design, aka "the d.school," and this book shares exercises used in classes there to help students, bond, grow, innovate and much more. If you are interested in building teams, creating powerful groups or facilitating learning, this is a book you will refer to often.
You Have More Influence Than You Think: How We Underestimate Our Power of Persuasion, and Why It Matters by Vanessa Bohns
Vanessa Bohns is a social scientist who shares her original research (and that of others too) to help us better understand the nature of influence.  She helps us  see that we have more influence than we realize, and shares ways to can grow it even further. This isn't necessarily a book for leaders, because it doesn't talk about only about positional power, rather it is more of a human book – helping all of us understand that, as the title says, we have more influence than we think.
Here's a link to my conversation with Vanessa on The Remarkable Leadership Podcast
The Lost Art of Connecting: The Gather, Ask, Do Method for Building Meaningful Business Relationships  by Susan McPherson
The number and quality of the connections many people have is fewer than it used to me.  The trend may have accelerated during the pandemic, but isn't a new phenomenon. This powerful book goes beyond a networking book, to provide a process that is more than collecting names but creating deeper relationships where everyone wins. This book can help leaders and anyone wanting to grow their circles and their success.
Here's a link to my conversation with Susan on The Remarkable Leadership Podcast
Wellbeing at Work by Jim Clifton and Jim Harter
Wellbeing at work should be on the minds of all leaders both for themselves and for their teams – especially if you feel like you are doing fine. The book states that one-third of Americans have shown signs of clinical anxiety or depression, and it isn't only an American phenomenon.  Like all of the books by the Gallup Organization, this book has plenty of organizational data to back up the significance and prevalence of the problem.  More importantly, the book provides practical ideas and a roadmap for organizations to create better wellbeing and mental fitness for all employees.
Here's a link to my conversation with Jim Harter on The Remarkable Leadership Podcast
Memos from the Head Office: Challenging the Muse in Business and in Life by Perry Marshall.
Perry Marshall is an engineer, best-selling author and expert on marketing, especially for entrepreneurs, a published scientist, and the creator of the Evolution 2.0 Prize staffed by judges from Harvard, Oxford and MIT. He aims to solve the #1 mystery in Artificial Intelligence and the origin of life itself. That resume alone tells you this book will be interesting. Marshall encourages the reader to listen to "The Head Office."  While you might label the Head Office as God, Allah, your Muse – or by whatever name you choose, the author points us to the practicality of this approach.  While the author is a Christian, this isn't a book about Christianity – it is a book that will challenge your thinking and encourage you to think differently about how to solve your business problems and challenges.  It will also leave you with some amazing stories to think about.
If you have finished reading but have other questions about reading and your reading habit, consider my post about creating a balanced reading diet. You will find it a new and practical new take on what and how to read.
…
Searching for the best leadership books to read, but aren't as much of a reader? Want to keep learning in this area, but would like to "try before you buy?" Consider dipping into the archives of The Remarkable Leadership Podcast. We have nearly 300 episodes in our catalog, most featuring an author talking about their biggest and best ideas. Search by topic or author and get a jump start on your leadership reading for 2022 and beyond.