by Howard J. Ross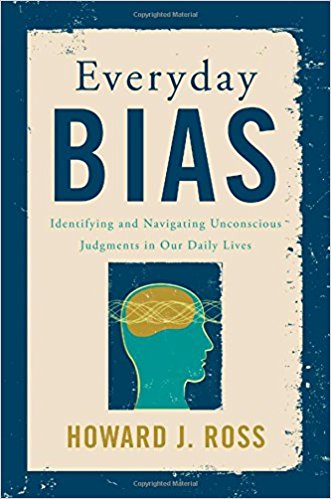 As a human, you are biased, and it impacts us in large and small ways, and in many cases for understandable reasons.
That's the message stated clearly in the first chapter title: If You are Human, You Are Biased.
The author, founder of one of the largest diversity consulting firms in the country, lays out the facts, as borne by research to back this point, and then, through the rest of the book dives deeper and applies the research in specific situations. This is research that really should matter to all of us – to better understand how and why we think and decide what we decide, and how that relates to the people we interact with.
The best reason for reading this book comes from a line in the introduction:
"…most cases of bias, especially those that deferentially affect people in organizational life, are not conscious in origin at all. They are not decisions made because someone is 'out to get' somebody, but rather because all human beings have bias. Possessing bias is part and parcel of being human. And the more we think we are immune to it, the greater the likelihood that our own biases will be invisible or unconscious to us."
This short recommendation makes the point that you are biased, but the book tells us why and how, and starts to give us some ways to overcome biases that might be in our way.
This book is fascinating and worthy of reading. It is well written but it is research based so it won't read like a novel – but the lessons and ideas are worth far more than the next five novels you will read.
I recommend this book. I am reading and studying it and hope it will help make me a more effective leader and human being.