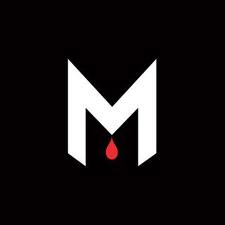 Today's Resource Recommendation is End Malaria! by Michael Bungay Stanier.
I've known the author of this book for several years, and reviewed and recommended his work for nearly as long. In fact his bestselling book from last year, Do More Great Work (here is my recommendation for it) is the precursor to this book in many ways.
In the foreword of this brand new book, Michael writes,
"Don't undertake a project unless it is manifestly important and nearly impossible.
Something is different because you've bought this book—two mosquito nets are going to Africa. That means for every book you buy, we get that much closer to our goal of ending malaria.
More than fifty extraordinary writers and thinkers have come together to contribute to this project and to write about what they think is most important to let Great Work flourish in your life and your organization. Great Work is the work you do that has meaning and that you care about and that has an impact—in short, the work that matters."
This description sets up the book and its purpose better than I could. There are, in fact, 62 leading thinkers and luminaries who have contribute to this small and powerful book. The list includes:
Tom Peters
Daniel Pink
Jim Kouzes and Barry Posner
Chris Brogan
Charlene Li
Keith Ferrazzi
Sally Hogshead
David Allen
And many more
I have not yet read each essay in the book, but I have read enough to know it is worth far more than $20 (digital version, $25 for paperback). In fact the wisdom and insight I received from the very first essay (by Kevin Kelly, founder of Wired Magazine and bestselling author) is worth the price of the book.
And, I know that since $20 from every sale is going to purchase mosquito nets —the critical need in preventing malaria — it wouldn't even matter anyway.
Michael shared this project with me several months ago and yes, I told him at that time I'd help him spread the word (there are very few people I will say that to when I haven't seen the book or product). Now that I have started reading it, I'm buying a number of copies to share with friends, colleagues and Clients.
The cause is amazing.
The book is great.
What could you possibly be waiting for?